Every NBA Team's Top Offseason Priority
This Saturday marks the start of the best time of the NBA offseason: Summer League! But also, free agency. The absolute dominance of the Golden State Warriors in their pursuit of a second title in three years has thrown the rest of the league into chaos. The Warriors' Core Four is still relatively young, and each member is still playing at the peak of their powers, so assuming good health, they're not going away for several more years. This has frightened the other 29 NBA teams, who have responded by either making moves to build towards a championship in the near future, or by blowing up their current rosters or hoping to emerge as a contender after the Warriors-Cavaliers hegemony dissipates. Here's one priority each of the 30 NBA clubs should have this summer.
Atlanta Hawks: Let Paul Millsap leave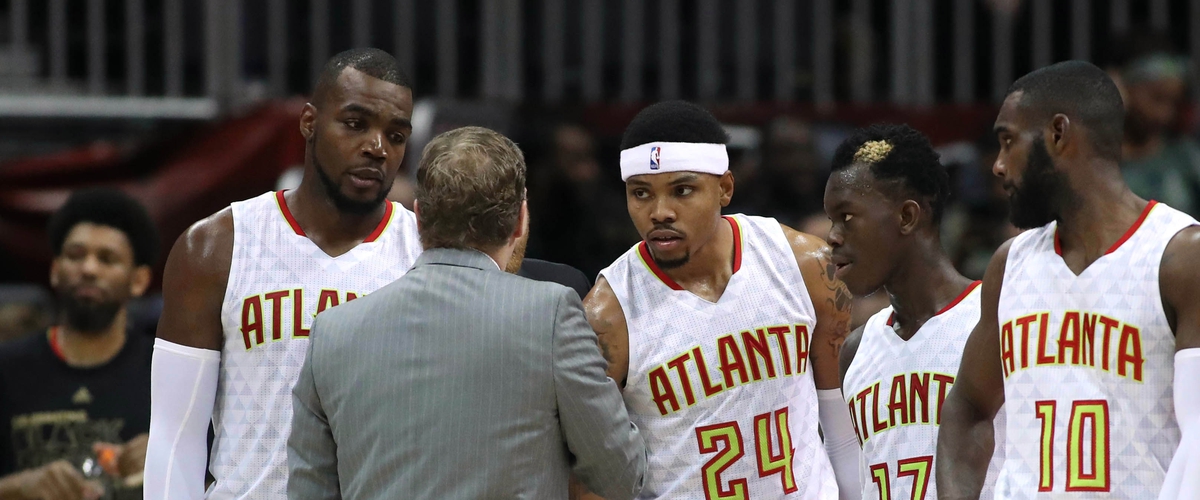 Remember two years ago, when the Hawks won 60 games, and were so highly thought of that somehow Kyle Korver and Jeff Teague were named All-Stars? It seems like 22 years ago. The Hawks stumbled their way to a 43-39 record in 2016-17, and unrestricted free agent Paul Millsap is the only starter left from that team. The team's recent management shakeup suggests they might want to let Millsap sign elsewhere in free agency and fall to the bottom of the East, and that's a smart strategy. The next few drafts are terrific, and they should try to land a franchise player in one or more of them.
Boston Celtics: SUPERTEAM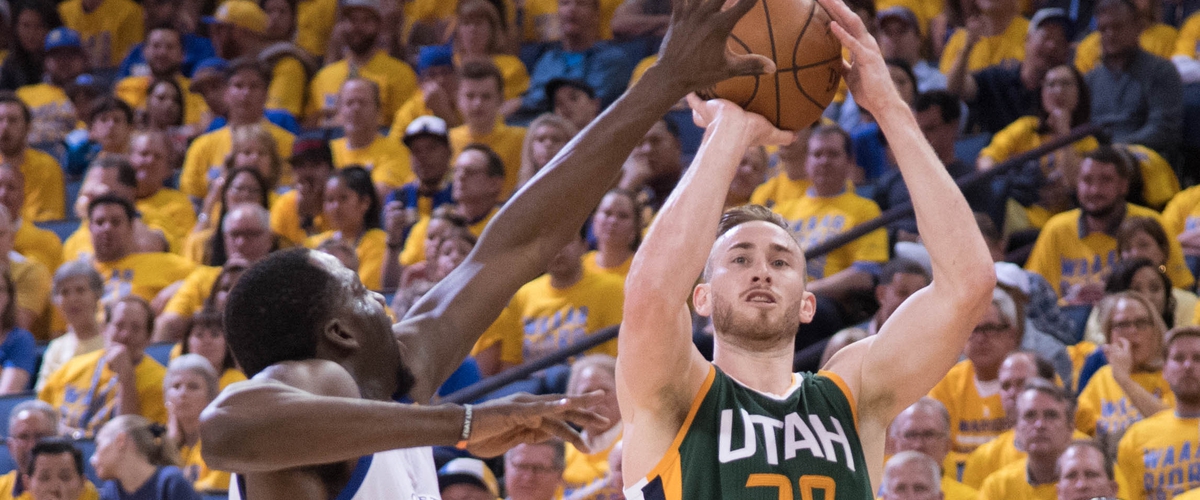 This is year three of the shouts for Danny Ainge to land a superstar and he has resisted the urge to give in to his fans. With this in mind, arguing for Ainge to now martial his seemingly bottomless pool of assets to go get Paul George or someone of his ilk may seem quixotic, but with the Cavaliers possibly about to fall apart in a matter of time, the Eastern Conference might be up for grabs very soon. Wouldn't Boston like to have Isaiah Thomas, George, and presumptive free agent signing Gordon Hayward in a battle with Milwaukee, Philadelphia, and whoever else is a threat at that time? Ainge probably will continue biding his time, but he should be more open to trade proposals.
Brooklyn Nets: Take chances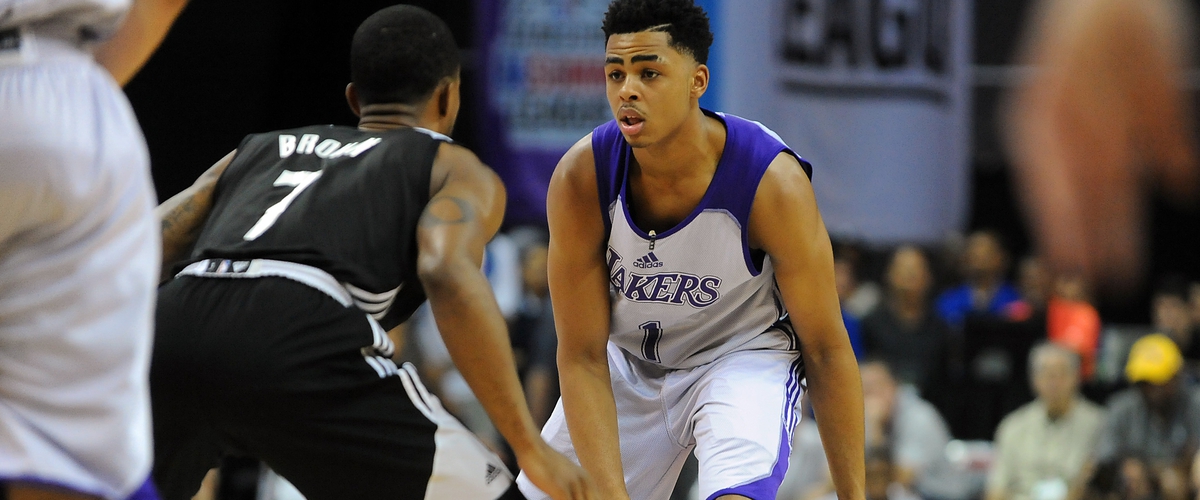 The infamous 2012 Celtics trade finally stops haunting the Nets this year, as 2018 is the final year they must hand over a first round pick to the Irishmen. Brooklyn's current best player is the newly acquired D'Angelo Russell, which means that the Nets might be worse than they were this past season. As a result, the Nets can afford to take chances on players that have shown bits of potential, but haven't had the opportunity to fully realize it. In this class of free agents, those are players like Detroit's Kentavious Caldwell-Pope, San Antonio's Jonathon Simmons, and Washington's Otto Porter Jr. In a bigger role, these guys might turn into big time players, so the Nets have no reason not to gamble on potential.
Charlotte Hornets: Figure out the frontcourt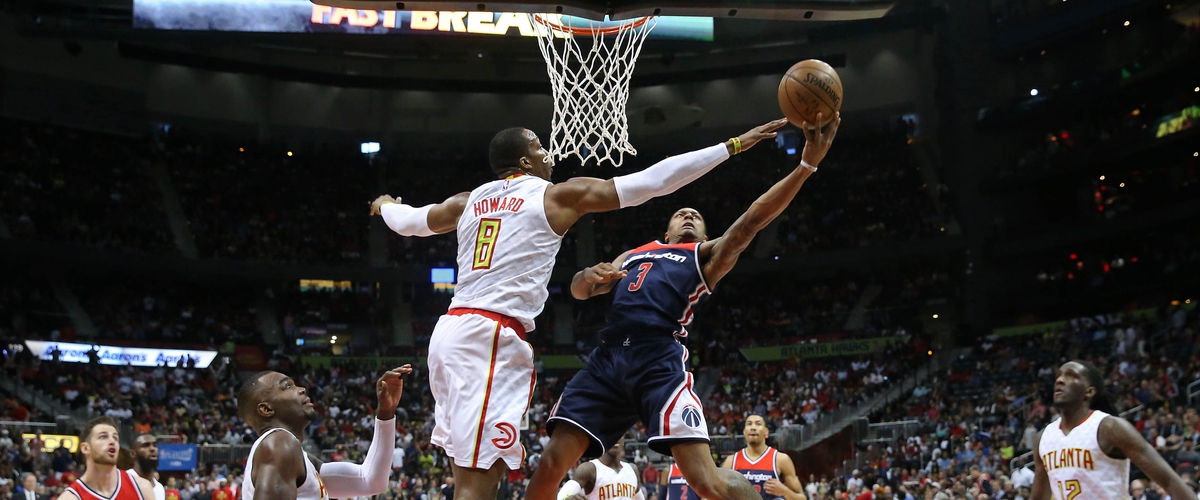 The Hornets have sneakily good depth, especially at the 4 and 5. In fact, they're so deep that the backups at those positions, Frank Kaminsky III and Cody Zeller, probably would start on many other teams in the league. There's an argument to be made that Rich Cho should keep them around because Marvin Williams and Dwight Howard will age out of the league soon enough, but Frank the Tank and the best of the Zeller brothers are just now coming into their own as players, so why waste their talents in 15 to 20 minute spurts? MJ and Cho should spend this summer figuring out this conundrum.
Chicago Bulls: Embrace the hard tank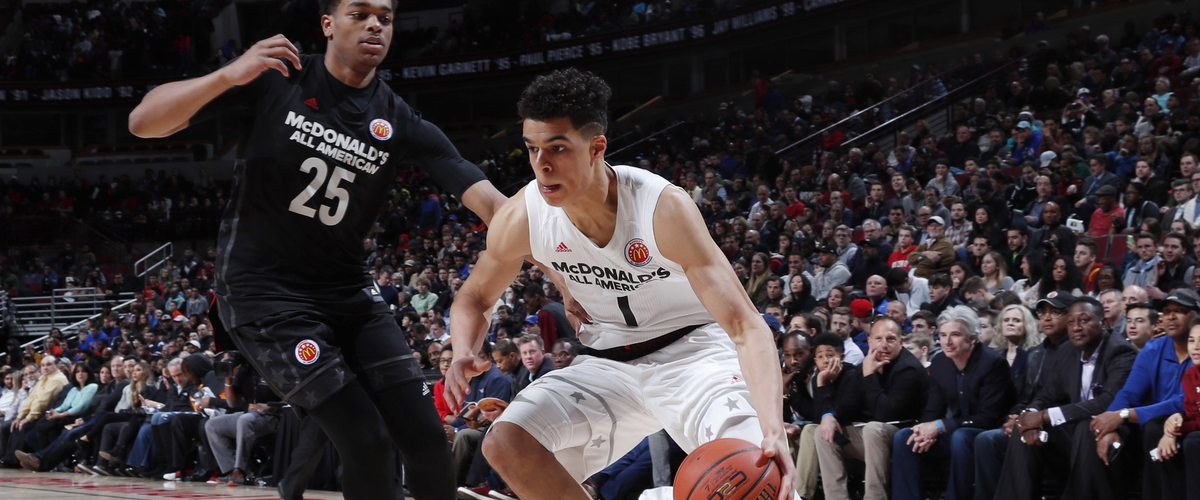 The Bulls are officially rebuilding after flipping franchise cornerstone Jimmy Butler to the Timberwolves for some counterfeit Prince memorabilia and Target stock (translation: it was a really, really bad trade for Chicago). However, if the Bulls really want to get their tank on, there's still work yet to be done. The two transactions that stick out would be letting Rajon Rondo walk in free agency and buying out Dwyane Wade so he can team up with the Banana Boat crew in some glorious location. Bulls fans should get used to watching the Ballislife mixtapes of Michael Porter Jr., Luka Doncic, and Marvin Bagley regardless of a Rondo/Wade exodus, but ridding the team of those two highly priced and still competent veterans would tank the team so hard it's almost admirable.
Cleveland Cavaliers: Trade for Paul George
The rumors of LeBron leaving Cleveland for LA are probably exaggerated to a pretty significant degree, but the Cavs are still the team closest to knocking the Warriors off their pedestal, and should try to make a big splash in this arms race. Now that Jimmy Butler is off the table, they should try to trade for Butler facsimile Paul George. The length, athleticism, and two-way potential that PG13 and LeBron could provide on the perimeter would be a good start towards seriously contesting the Warriors, and the rental aspect of George's prospective tenure might not bother Cleveland either, considering all three members of Cleveland's current Big 3 might be elsewhere in two years anyway. Dan Gilbert, take this chance.
Dallas Mavericks: Put Dennis Smith in boot camp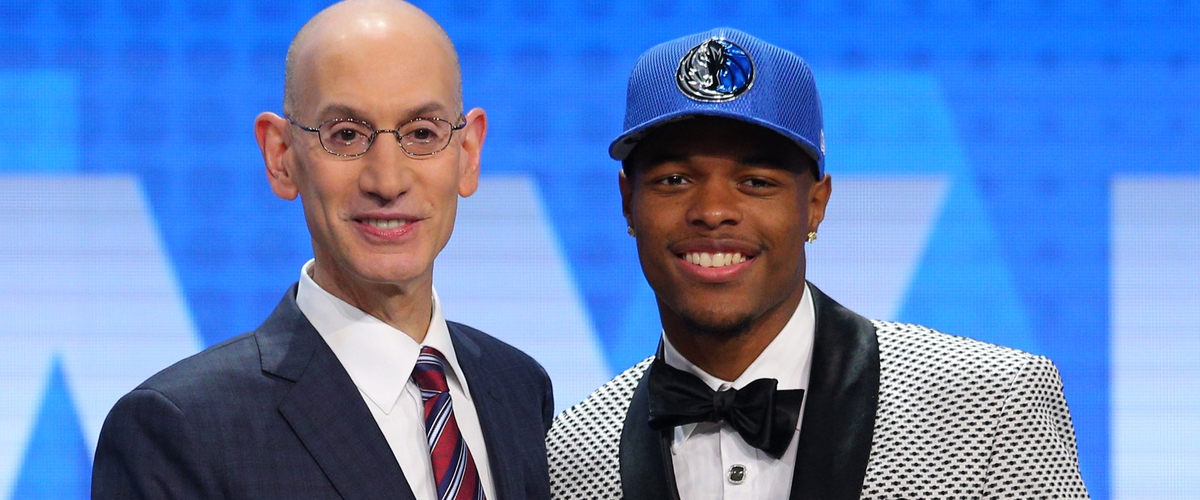 The Mavericks took the biggest chance of the lottery this year when they picked NC State point guard Dennis Smith Jr. ninth overall. Smith is a tremendous talent with jaw-dropping athleticism, but he shows extremely poor effort on defense and loses focus easily. Coach Rick Carlisle and owner Mark Cuban are some of the best in the business, and should make honing Smith's discipline and athleticism their top priority this summer. Smith's peak might look something like current-day Russell Westbrook, and with a supporting cast of Harrison Barnes, Nerlens Noel, and others, the Mavs might be great for years to come if he reaches his peak powers.
Denver Nuggets: Let the roster come into focus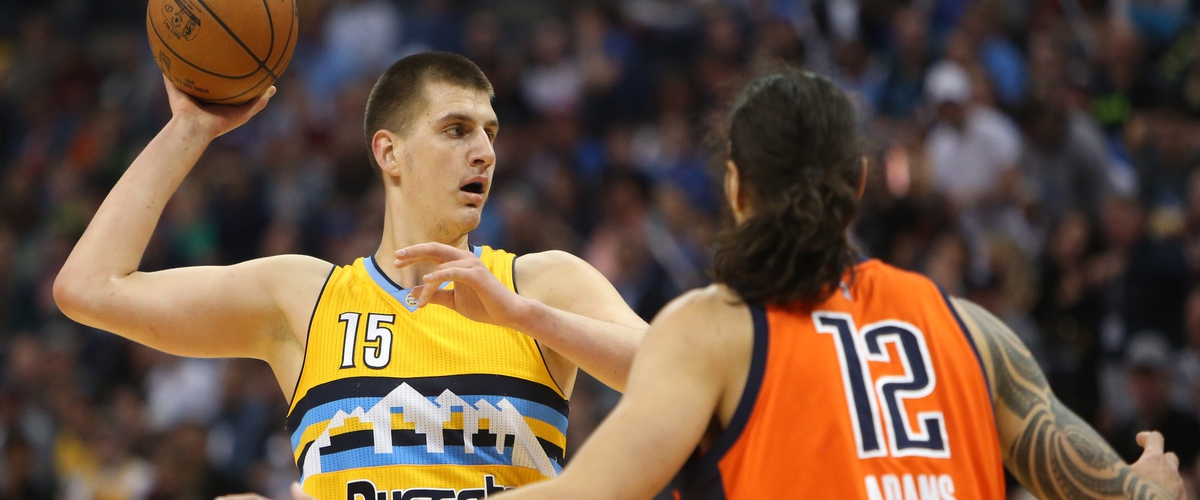 Denver has had more than enough quality players for several years now, but this summer might really be the time when the roster clears up. Starting small forward Danilo Gallinari is a free agent and wants to play for a contender, and it seems like forwards Wilson Chandler and Kenneth Faried might finally get dealt after years of speculation. There's still clutter in the backcourt- Will Barton, Gary Harris, Emmanuel Mudiay, Jamal Murray, and Jameer Nelson can't all play 25 minutes per game- but the team's core of the future might start to look a little clearer once the front office starts dealing.
Detroit Pistons: Realize the inevitability of tanking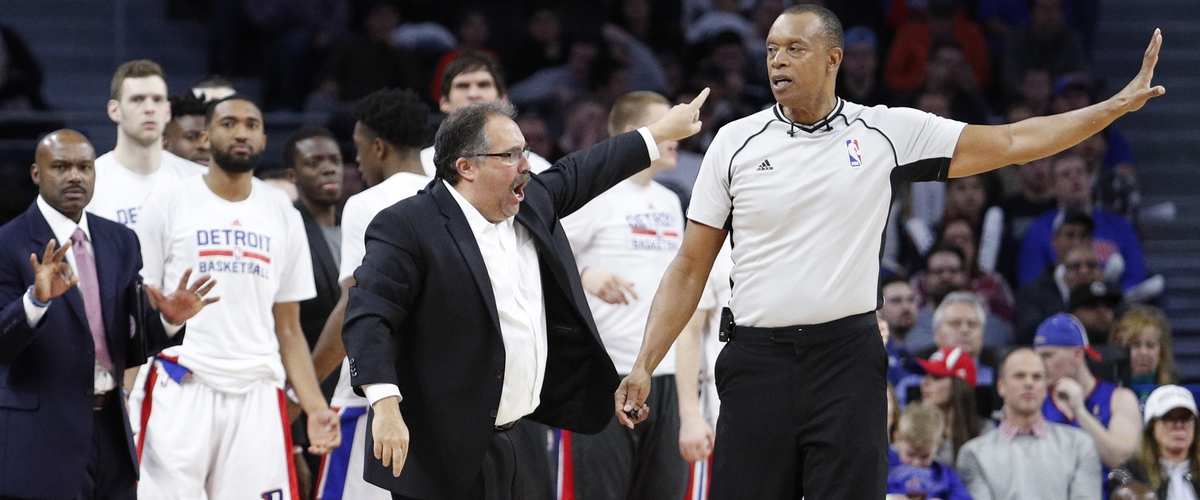 The Pistons are the definition of "the treadmill of mediocrity." Their supposed franchise player, Andre Drummond, is an elite rebounder (hint: franchise players are almost always elite scorers first, not rebounders first). All the other starters would be described as "solid," but none stand out. So, what does Detroit do? Trading Drummond and letting shooting guard Kentavious Caldwell-Pope walk in free agency seems like the ideal plan, but Drummond's trade market is probably less than Stan Van Gundy imagines. So, it seems likely that despite the team's best efforts, it will slowly drift towards the bottom of the East standings, and SVG should act accordingly before it's too late.
Golden State Warriors: Literally nothing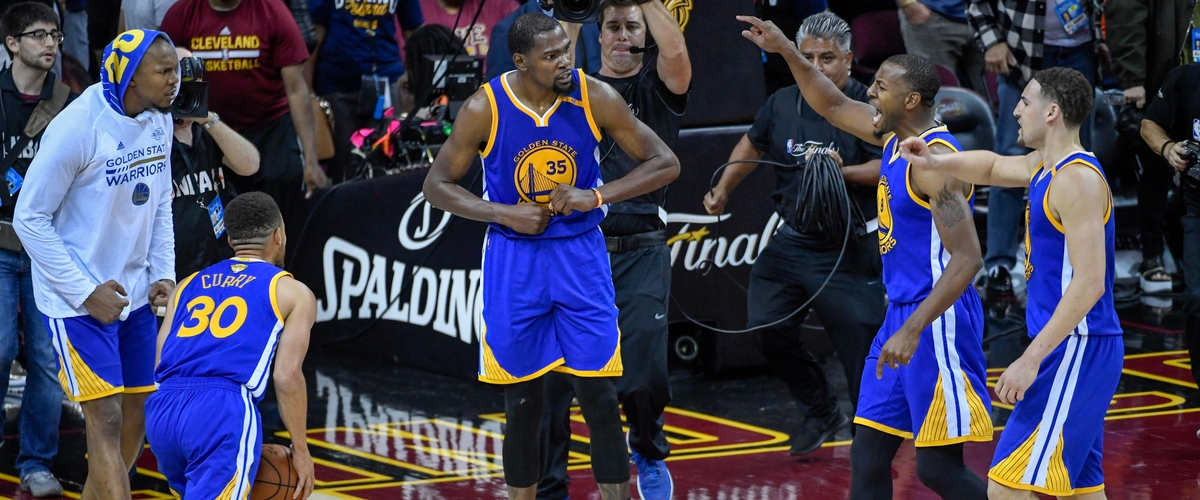 The Warriors are both the best team and best franchise in the NBA. They have four All-Stars in their primes, and have surrounded them with excellent, experienced role players like Shaun Livingston and Andre Iguodala. They've also spent time developing and finding young talent, like Finals star Patrick McCaw and second-round draft pick Jordan Bell, whom they poached from the Bulls for $3.5 million. The Warriors are the reason for the chaos in the league right now, and should enjoy watching the teams around them scramble in confusion this summer.
Houston Rockets: Keep building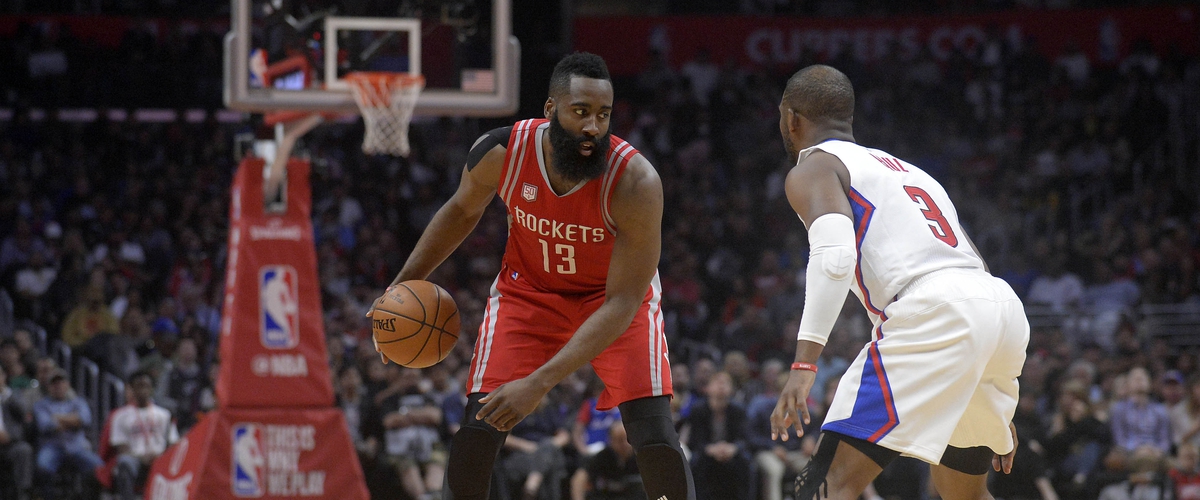 On Wednesday, the Rockets exorcised years of offseason demons in their quest to catch the Warriors by trading Patrick Beverley, Sam Dekker, Montrezl Harrell, Lou Williams, and every 15th man in the league for the Point God, Chris Paul. I personally have questions about this deal because it assumes that Paul, 32, will continue to play at an All-NBA caliber level despite defying norms about aging at the point guard position for years. That said, he hasn't shown any signs of slowing down, and with James Harden forms a backcourt that rivals Golden State's. Rumors also strongly suggest the team will land Carmelo Anthony or Paul George to create a possible Big Three. Finally, after years of trying to land a big-money free agent, Daryl Morey did it. Now, let's see how it works.
Indiana Pacers: Trade Paul George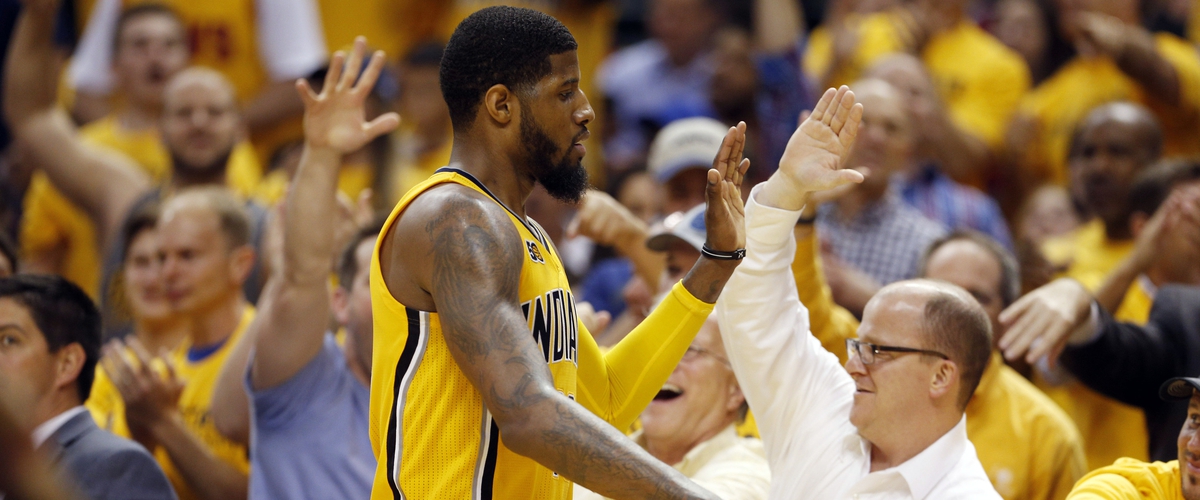 The most obvious of all these blurbs, the Pacers have to trade their best player since Reggie Miller. PG13 has made it clear that he won't be sticking around, with his hometown Los Angeles Lakers the preferred destination when he hits free agency next summer. The Pacers don't have to trade him to the Lakers- teams like the Cavaliers, Wizards, Rockets, Blazers, and so on have all talked about a trade, and would love to take George, even if it's just for a season. Pritchard shouldn't worry about destination with PG13-he should only care about the assets he'd gain in return for the trade, and in that vein, has a wide variety of options. This is, without question, the most interesting and important story of the summer.
Los Angeles Clippers: Keep listening to Jerry West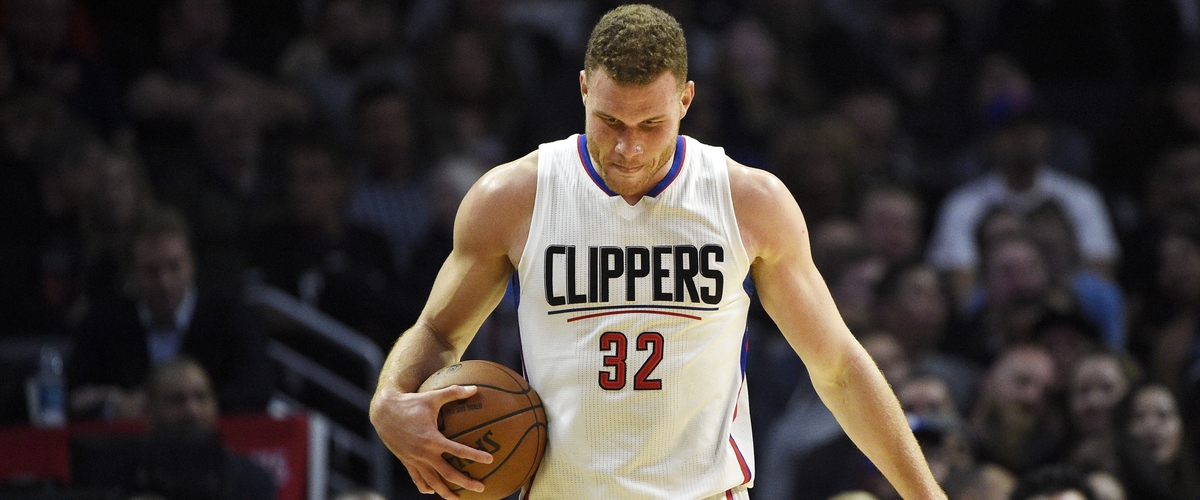 Despite trading the best player in franchise history for a return slightly better than the Bulls' end of the Jimmy Butler trade, the Clippers didn't totally mess up. The influence of their new consultant Jerry West is showing, in that he clearly disagreed with Doc Rivers' strategy to just run back the same team every season, and saw that it was time to make a big change. The team wants to resign Blake Griffin and build the offense around him for the next several years, and that is smart. Let established players compete for the playoffs, but also take time to develop young talent without having to play them significant minutes. Jerry West is arguably the best GM ever, and he's already adding to his resume just weeks into his latest stop.
Los Angeles Lakers: Don't trade for Paul George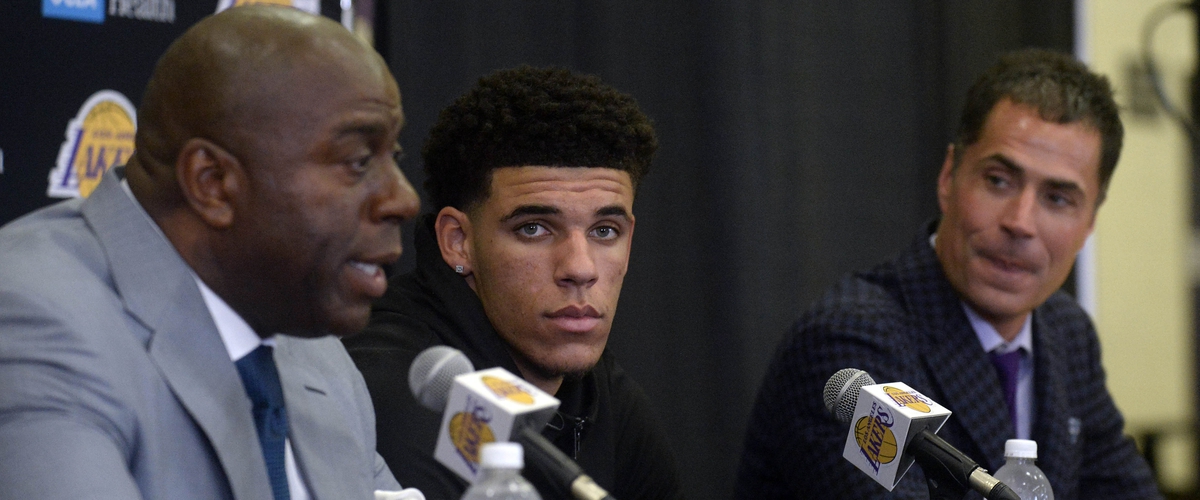 The Lakers trying to preemptively trade for Paul George is one of the strangest storylines of the offseason. He seems primed to join Luke Walton's club next summer, regardless of any sort of playoff success he might achieve this year (The rumor is that he's just homesick, which explains the insistence on the Lakers). So, why should the Lakers ship some of their precious few assets to Indiana when George might join the squad without Magic and Rob Pelinka having to sacrifice any players or picks? It's understandable from the Pacers' point of view, but the Lakers should just wait out this year, because teaming Lonzo Ball with Paul George (and LeBron???) could restore the Purple and Gold's reign atop the NBA.
Memphis Grizzlies: Let the vets walk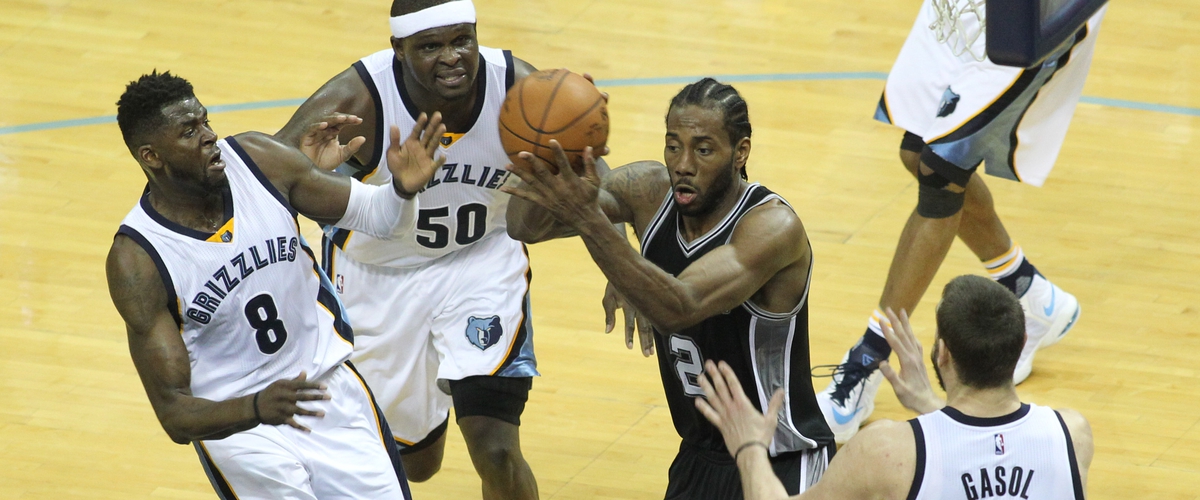 The Grizzlies have four free agents this offseason, three of whom are unrestricted. They also happen to be three of the oldest members of the team: Tony Allen, Vince Carter, and Zach Randolph. Allen is the only one of the trio with a ring, and the other two have been strongly connected with the Warriors in the free agent market, suggesting they'd also like to raise the Larry O'Brien trophy before their careers are finished. Memphis has needed to move on from the famed "Grit and Grind" for a while, and while it wouldn't be a total and complete rebuild because Marc Gasol and Mike Conley are both still playing at a high level, David Fizdale can still try to lead an identity transition away from the late-80s style play that's defined the last decade of Memphis basketball and towards a more modern, spacing-heavy system.
Miami Heat: Let Riley be Riley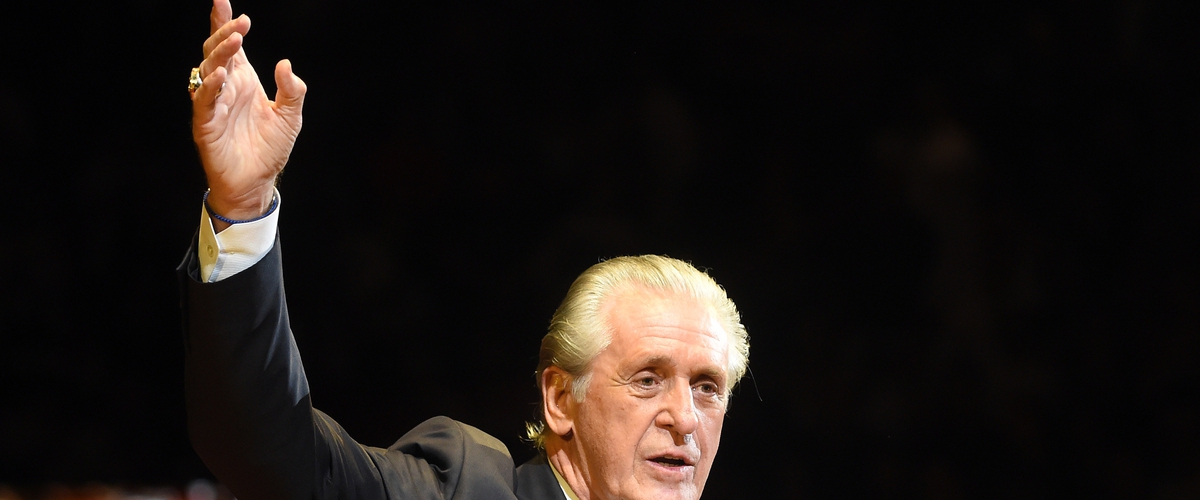 As Heat president, Pat Riley pulled off one of the great free agent heists in NBA history when he assembled LeBron James, Chris Bosh, and Dwyane Wade for a four-year run in Miami. That summer of 2010 cemented Riley's reputation as an executive who could use both the allure of Miami and his multiple championships to land big name free agents. These tactics have worked in the recent past, as he got the team a meeting with 2016's star free agent, Kevin Durant, and again has firmly planted the Heat in competition for two All-Stars this summer, Blake Griffin and Gordon Hayward. Either would be an excellent addition to the team, and with Riley's power and influence throughout the league, it's very possible that one or both of them will move down to South Beach.
Milwaukee Bucks: Keep Giannis working on his shot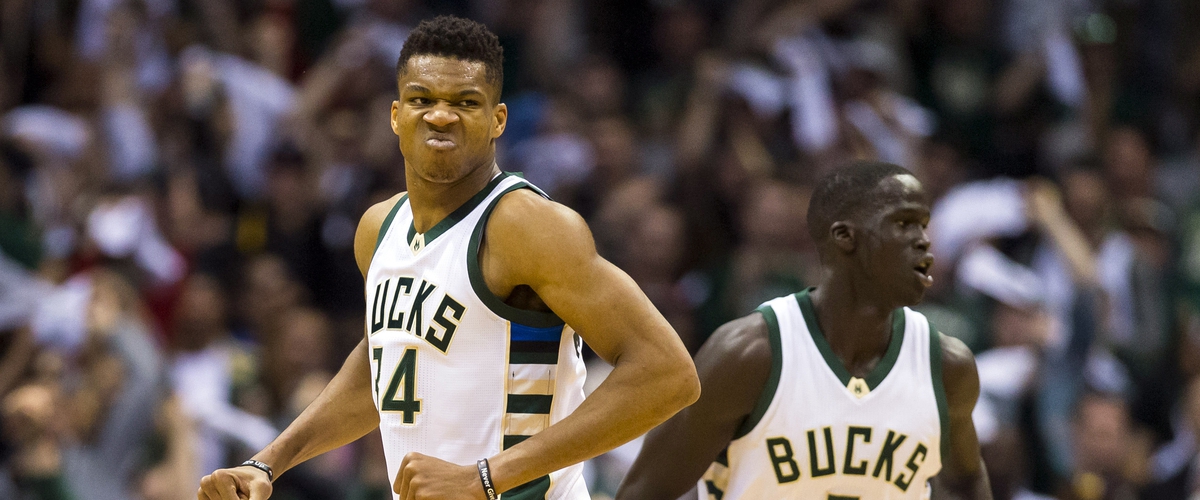 The Bucks finally emerged as one of the next great contenders in the East last season, riding the back of Most Improved Player Giannis Antetokounmpo to a sixth seed in the playoffs. After years of threatening, the Greek Freak finally emerged as a terror that will dominate the league for the next decade, leading his team in points, rebounds, assists, steals, and blocks (the only player in the 2016-17 season to do so). Giannis doesn't have many weaknesses, but one that is still glaring is his jump shot. He made just 27.2% of his three-point attempts last season, but several reports have filtered out of Milwaukee that the Greek Freak has been working hard on improving his jump shot. If he brings it up to respectability, then the sky is the limit for both Giannis and the Bucks.
Minnesota Timberwolves: Add some depth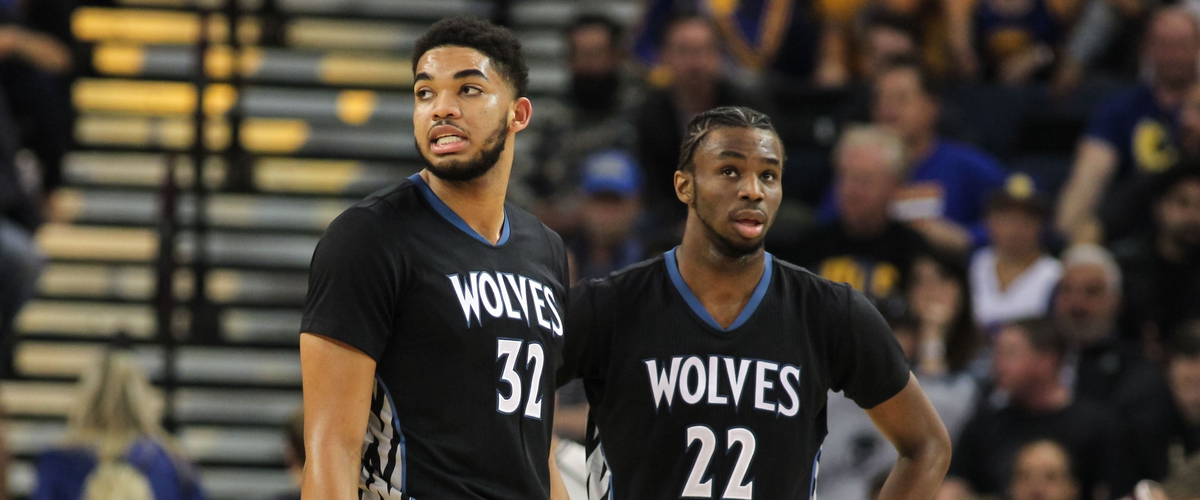 With the acquisition of Jimmy Butler from the Chicago Bulls, the Wolves' starting lineup now boasts above-average to All-Star caliber players from 1 to 5. The bench is less solidified, as the current backups include Tyus Jones, Omri Casspi, Adreian Payne, and Cole Aldrich. That's not exactly the 2015-16 Warriors bench. However, there are plenty of excellent bench-caliber players on the free agent market right now that may want to play with this young core, and could add some leadership and defensive talent to the mix. Three that jump to mind are the Clippers' Luc Mbah a Moute, the Pacers' CJ Miles, and the Thunder's Andre Roberson. The bench won't get markedly better in one offseason, but small signings here and there could make a big difference for this rising giant.
New Orleans Pelicans: Leave Jrue Holiday alone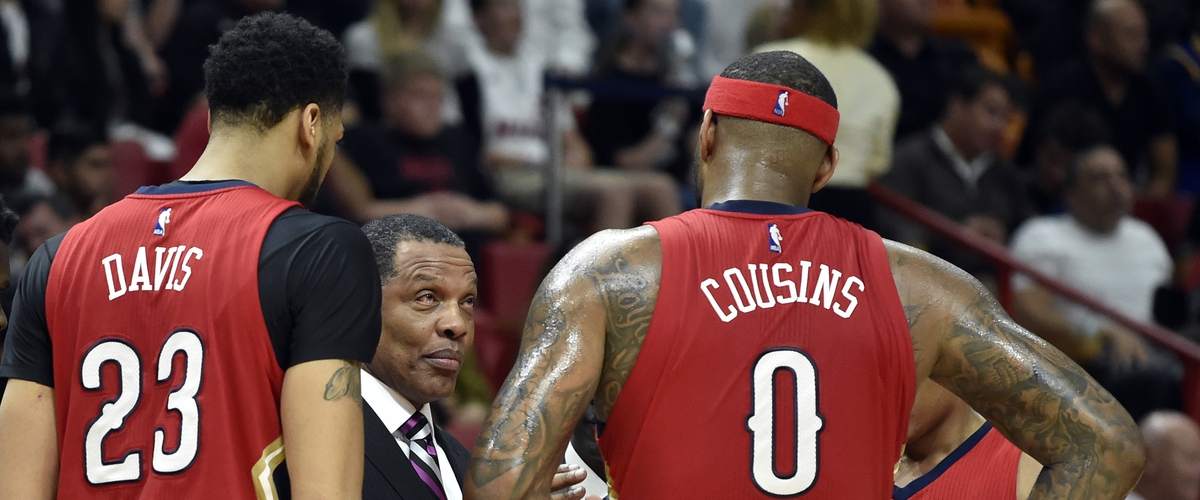 It's tempting for the Pelicans to want to overpay their starting point guard to stay in New Orleans and playmake for DeMarcus Cousins and Anthony Davis. However, Holiday is an average-at-best lead guard, and if New Orleans fails to make the playoffs (which seems likely yet again), his contract will be a huge burden as the Pelicans go forward and attempt to retain their big men. It's a much more sound strategy to take a chance on their existing guard rotation for the 2017-18 season, and then try to land a point guard in next year's draft. The long-term future of Cousins and Davis will be in question as long as this team fails to make the playoffs, but the Pelicans can't even think about resigning them if they don't have the money.
New York Knicks: Leave the veterans behind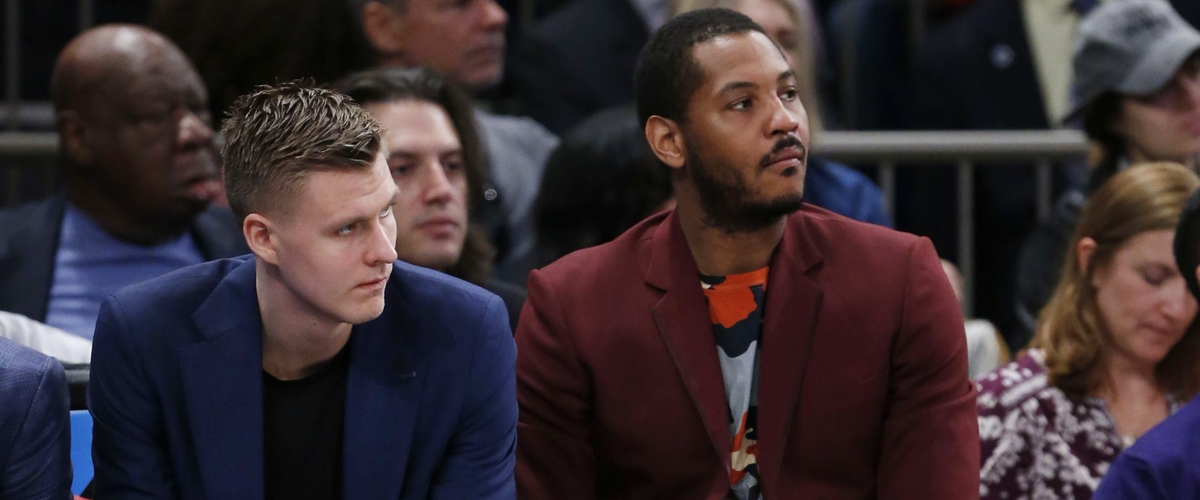 The firing of Phil Jackson makes this a more likely outcome, assuming a decent hire at GM (with the Knicks, that's probably assuming too much, but I can hope). Building around the international core of Kristaps Porzingis, Frank Ntilikina, and Willy Hernangomez is the best strategy for this team, and in order to do so effectively, the team needs to cut ties with Carmelo Anthony and Derrick Rose. Their mere presence has stunted the development of Porzingis these past two seasons, and giving him more touches is almost guaranteed to help his progression. When a team has a player as talented as KP, they can't take any chances.
Oklahoma City Thunder: Find a secondary offensive creator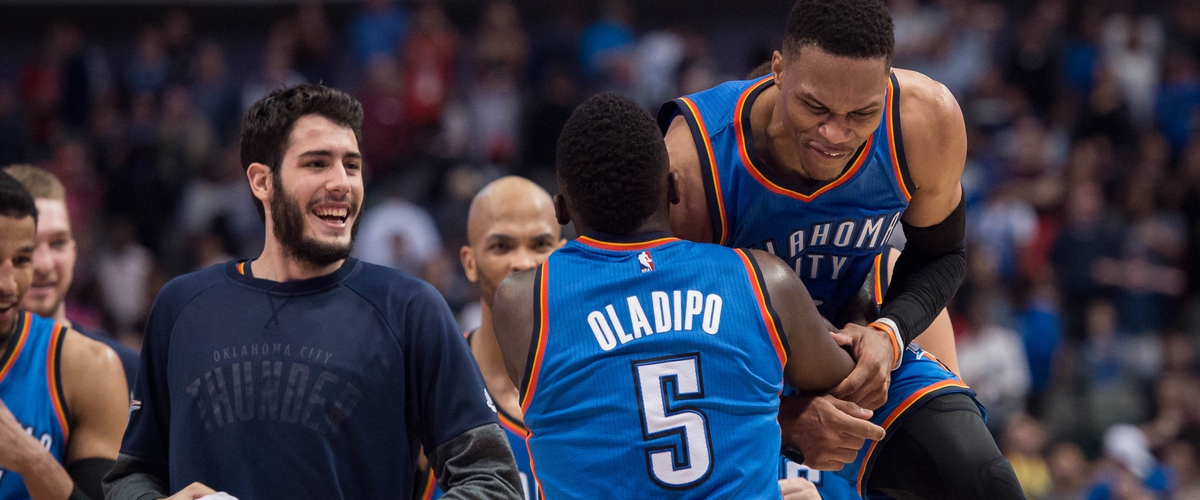 As fun as Russell Westbrook's 2016-17 season was, he can't keep carrying such a preposterously large offensive load. Sam Presti must bring in another talented playmaker to take some touches away from Russ. Extending Victor Oladipo and Steven Adams last summer didn't help the team's cap situation, but there are still some options the team can pursue. Point guard Jeff Teague might be a nice second option behind Westbrook at this stage in his career, and wing Rudy Gay could be a good, cheap gamble as he returns from a torn Achilles tendon. Neither of those players will help OKC get a top-3 seed in the West, but they can help Westbrook stay fresh, play winning basketball, and provide ultimate entertainment for NBA fans every night.
Orlando Magic: Subscribe to Ballislife on YouTube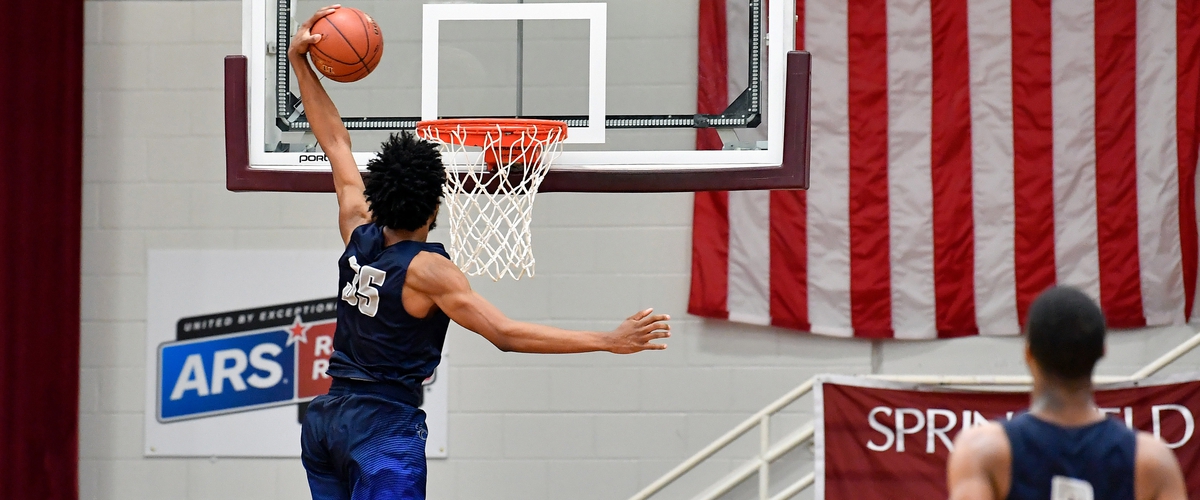 No disrespect to Aaron Gordon, he's going to be a great player in the league. That being said, he isn't great right now, which makes his status as Orlando's best player a tad worrying. The Magic have been arguably the most hopeless NBA franchise since Dwight Howard skipped town five years ago, and the current roster suggests there's less reason to be excited now than ever before. New management is cause for hope, but until next year's draft, John Hammond and Jeff Weltman should pass the time by watching as much high school and college basketball as they can to scout the best amateur players in the country and world.
Philadelphia 76ers- Exercise extreme caution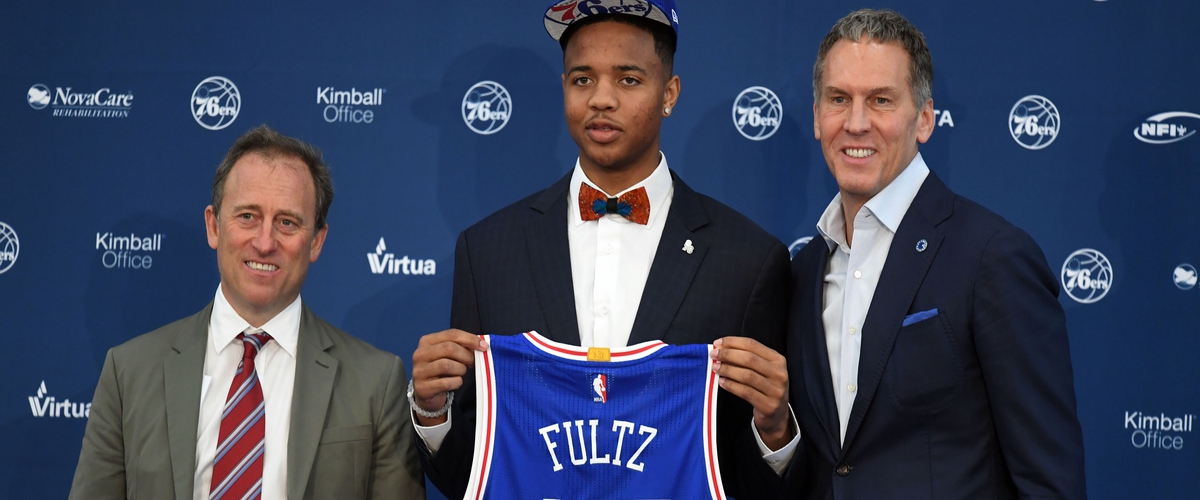 The Sixers currently have the best young core the NBA has seen since Durant, Harden, and Westbrook. However, the ceiling of this brilliant group could be capped due to injury issues. Joel Embiid's injuries are well documented, and he's the most likely of this group to be out of the league in three years. However, Ben Simmons missed his rookie season with a broken foot and Markelle Fultz had some minor knee injuries last season. They're all "healthy" now, but Brett Brown maintains that Simmons will sit out Summer League, and that's the right strategy. There have been an absurd amount of injuries in Philadelphia the past several years, and management needs to be extremely careful in managing their young stars so they can achieve their incredible potential.
Phoenix Suns: Don't trade any veterans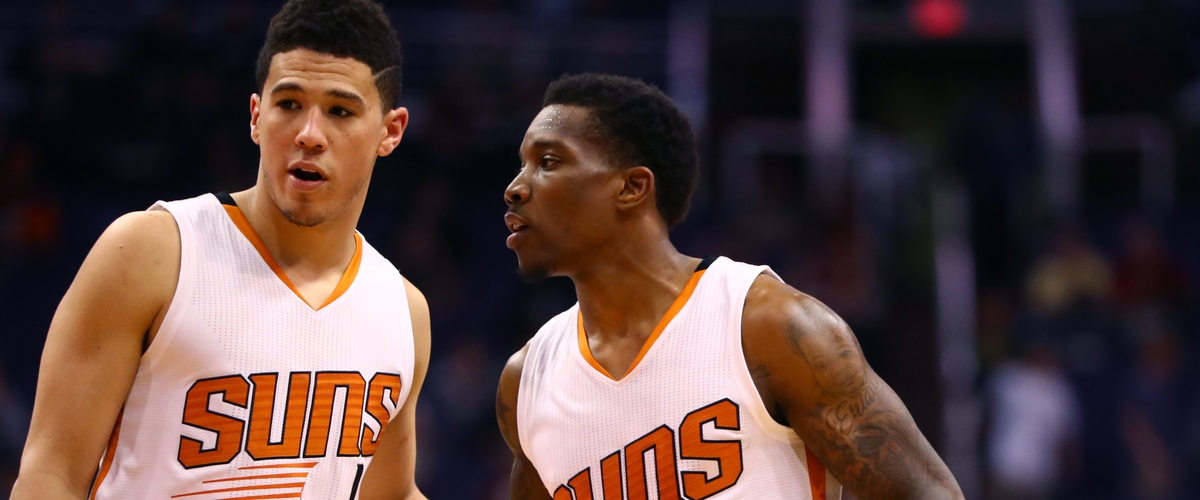 This Suns roster is known for its strange dichotomy between extreme youth and extremely old players. However, despite the team's terrible record last season, this odd juxtaposition has the potential to yield excellent results very soon. The veterans like Leandro Barbosa, Eric Bledsoe, Tyson Chandler, and Jared Dudley have taken seriously the responsibilities of mentoring their young teammates like Dragan Bender, Devin Booker and Marquese Chriss. Adding small forward Josh Jackson, who's a perfect fit for this team, to this mix greatly increases Phoenix's long-term potential. Trading a guy like Bledsoe or Dudley this offseason disrupts this unique chemistry, and might result in stunted growth. Keep the current group together- it could grow into something special.
Portland Trail Blazers- Go big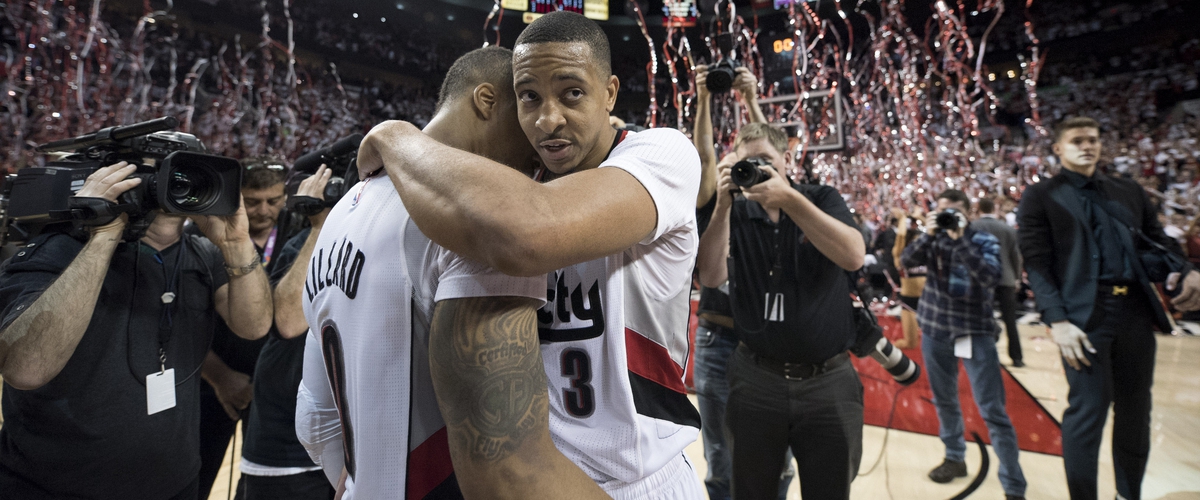 Damian Lillard and CJ McCollum have already started pursuing this strategy on social media, but GM Neil Olshey and his team need to follow their stars' leads. A Paul George trade is eminently possible, as they could trade their rookies (Zach Collins and Caleb Swanigan) along with one or more future picks and one of their cost-controlled wings like Moe Harkless or Al-Farouq Aminu to Indiana for PG13. Portland isn't LA, but it's on the West Coast, which would also make it a more amenable long-term option for George than, say, Cleveland or Boston. Dame, CJ, and PG13 would be formidable in the West, and in an era of the NBA that requires risk taking in order to compete, Portland should pick up the phone and give ex-GM Kevin Pritchard a call.
Sacramento Kings- Embrace the youth movement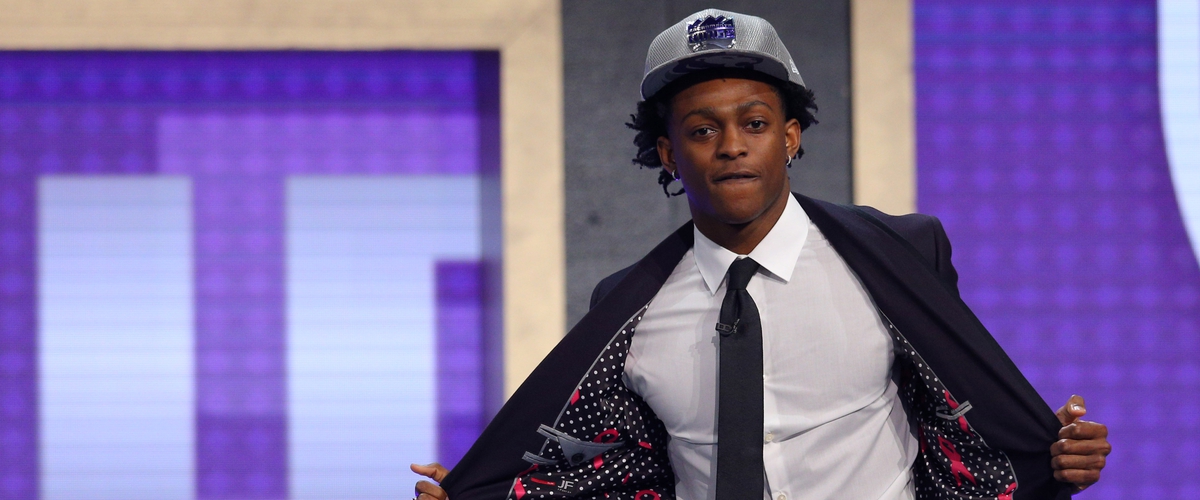 For the first time in recent memory, the Kings have hope entering a new season. They boast a large and talent-rich young core in Bogdan Bogdanovic, Willie Cauley-Stein, De'Aaron Fox, Harry Giles, Buddy Hield, Justin Jackson, Skal Labissiere, Georgios Papagiannis, and Malachi Richardson. Additionally, the majority of the team's veterans are unrestricted free agents, and the one that isn't (Ben McLemore) just got his team option declined, so he'll also be hitting the open market. Sacramento needs to leave all these guys behind and let them sign elsewhere, so coach Dave Joerger can mentor his young players and help them grow together.
San Antonio Spurs- Sign a big name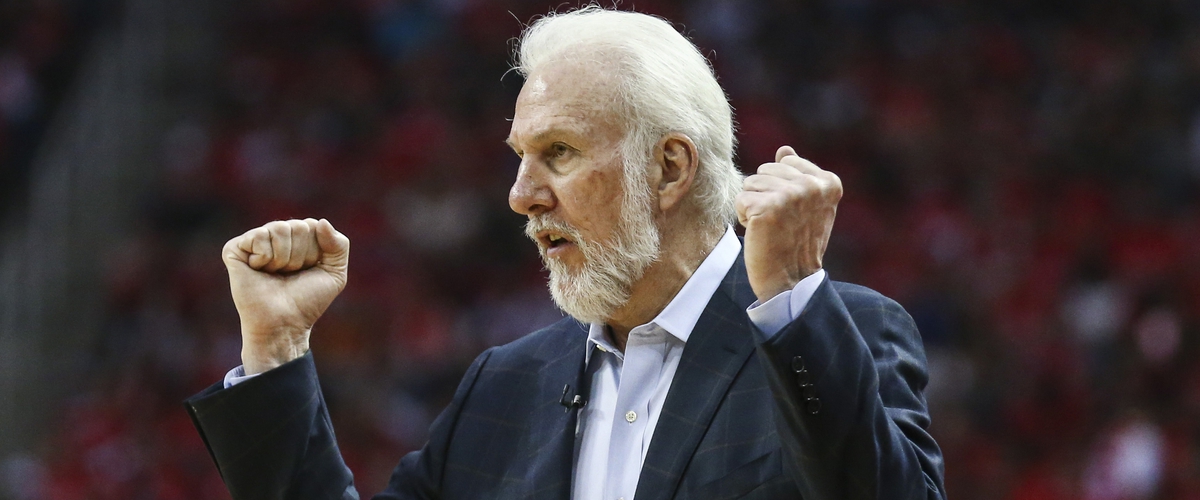 Chris Paul is unfortunately off the table, but there are several other stars left on the market that the Spurs should attempt to land this summer. In order to do that, they'd likely have to trade LaMarcus Aldridge, a task that wouldn't be quite as easy as trading a four-time All-Star should be. But if they do ship him somewhere, that frees up the starting power forward position to be filled by the likes of Blake Griffin, Gordon Hayward, or Paul Millsap. Millsap is arguably the most obvious Spur that's never played for the team, but Griffin and Hayward play unselfishly and efficiently as well, and are more than worth a gamble. One or more of those All-Stars combined with MVP finalist Kawhi Leonard makes for a devastating group that would pose a legitimate threat to Warriors hegemony.
Toronto Raptors: Choose between Lowry and Serge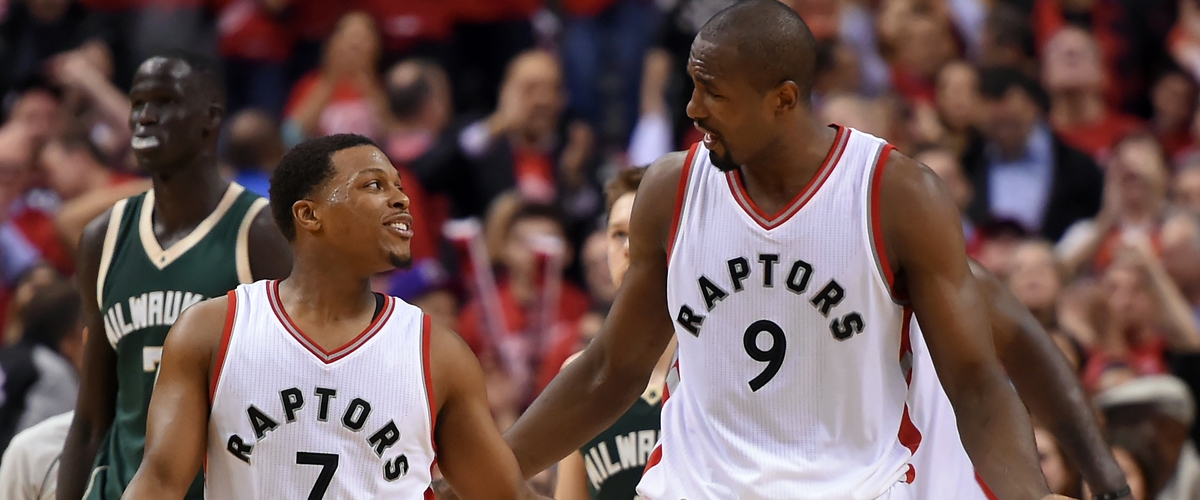 The Raptors narrative has undergone a pendulum shift over the course of this season. From the start of the year until about the All-Star break, they were widely considered to be the chief Cavaliers challenger in the East. However, as Boston and Washington surged and Toronto couldn't hold on the second seed, the narrative shifted to, "They missed their window of contention, they'll be locked into an aging team soon, they should blow it up." And indeed, this is a critical summer for Toronto. Two of their three most important pieces in Serge Ibaka and Kyle Lowry are free agents, and GM Masai Ujiri can likely retain just one of them. Who he chooses will indicate the direction of the franchise, and he needs to get it right.
Utah Jazz- Resign Gordon Hayward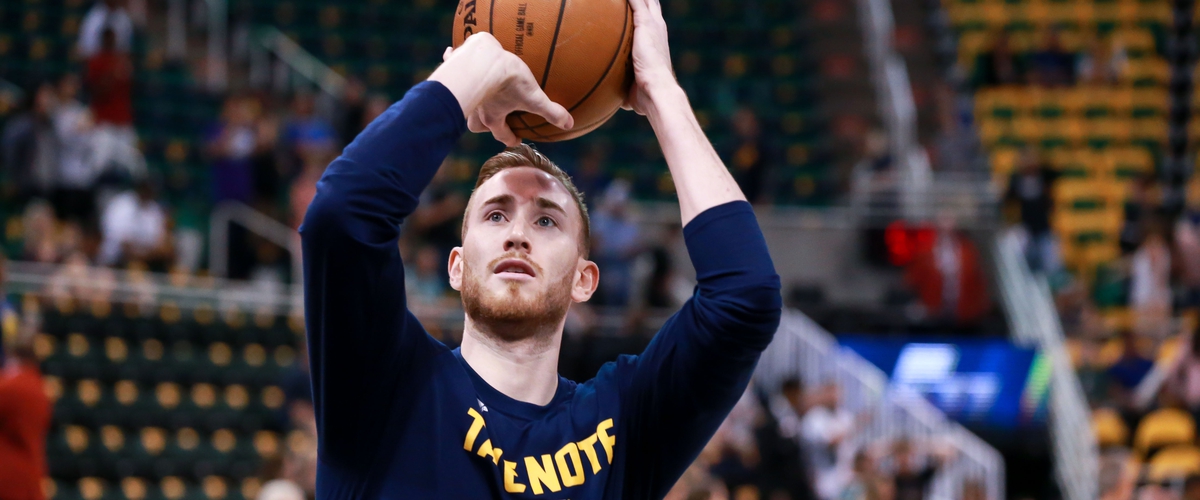 Utah and Indiana's top priorities are probably the most obvious of any team in the league. Rumors of Hayward's flight to Boston grow more serious by the day, and the Jazz are making every effort to keep their franchise player, putting up "Stayward" billboards and appealing to Utah Congressional candidate Tanner Ainge, who, in a weird twist of fate, happens to be the son of Celtics GM and BYU alum Danny. This would be quite the death blow to Utah if Hayward leaves. The team underwent a classic rebuild, missing the playoffs in five of the last six seasons before 2016-17, establishing a dynamic and versatile young core. Hayward's departure would significantly hinder the team's ability to progress forward and might very well land the team back in the lottery.
Washington Wizards- Make a play for Paul George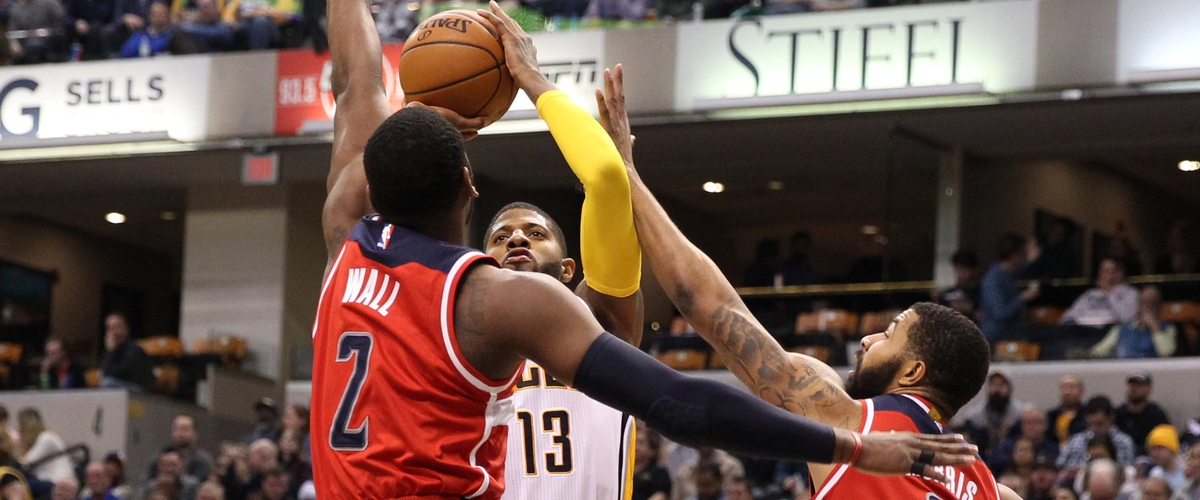 Obviously not every team I've suggested to land PG13 will end up with him, but they are all good destinations. Out of all of the above franchises, however, Washington's potential with George is the highest. If the Wizards let Otto Porter Jr. walk away and trade future picks, Ian Mahinmi, and Kelly Oubre Jr., Paul George might be a reality. Just imagine a 3-on-1 transition sequence with John Wall darting down the court and Bradley Beal and Paul George on the wings. That's fun, right? It might make for the most potent two-way Big 3 this side of Oakland, and would immediately make Death Row DC must-watch television and a real title contender, despite not solving the team's incredibly barren bench.