Next Gen: Ranking the NFL's Future Cores
Next Gen: Ranking the NFL's Future Cores
At the end of April, the NFL Draft occurred, and with it returned the hope that springs anew for every team each spring that the 2018 Super Bowl is within reach and that the future is quite bright. With this positive (or, in the case of certain teams, less positive) outlook in mind, I decided to rank all 32 teams by their existing young cores, defining "young" as 27-and-under (arbitrary, I know, but I had to have a cut-off point). This is part of a series I'm doing on up-and-comers in sports, and pieces on NBA and MLB Future cores are in the works as well. Without further ado, the Futures rankings, teams 32-17.
32. San Francisco 49ers
Key Young Players: DE Arik Armstead, DE DeForest Buckner, DT Quinton Dial, LB Reuben Foster, RB Carlos Hyde, FB Kyle Juszczyk, LB Aaron Lynch, TE Vance McDonald, S Eric Reid, LB Malcolm Smith, DE Solomon Thomas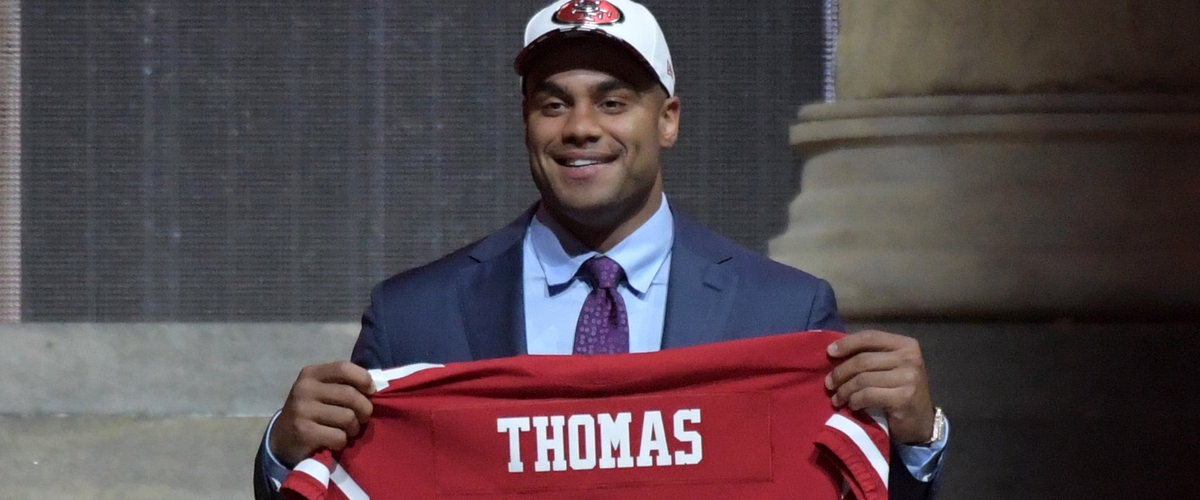 It's been a rough several years in the Bay since the Niners' 2013 Super Bowl appearance, and the combination of injuries, retirements, and free agent departures finally took its toll last season as San Fran stumbled to a 2-14 record. New head coach Kyle Shanahan and GM John Lynch have quite the rebuilding project ahead, but there is a hint of promise, specifically on the defense. The line looks stacked with the addition of third overall pick Solomon Thomas to a group headlined by fellow recent first-round draft picks Arik Armstead and DeForest Buckner, and there is additional talent scattered throughout, like safety Eric Reid and linebacker Aaron Lynch. The offense has less to work with, but running back Carlos Hyde's near 1000-yard, six-touchdown 2016 campaign is a start, and Shanahan will almost certainly find ways to make him one of the deadliest backs in the NFL.
31. Buffalo Bills
Key Young Players: LB Preston Brown, CB Ronald Darby, DT Marcell Dareus, G Dion Dawkins, T Cordy Glenn, S Micah Hyde, WR Zay Jones, LB Shaq Lawson, G John Miller, T Jordan Mills, LB Reggie Ragland, QB Tyrod Taylor, CB Tre'Davious White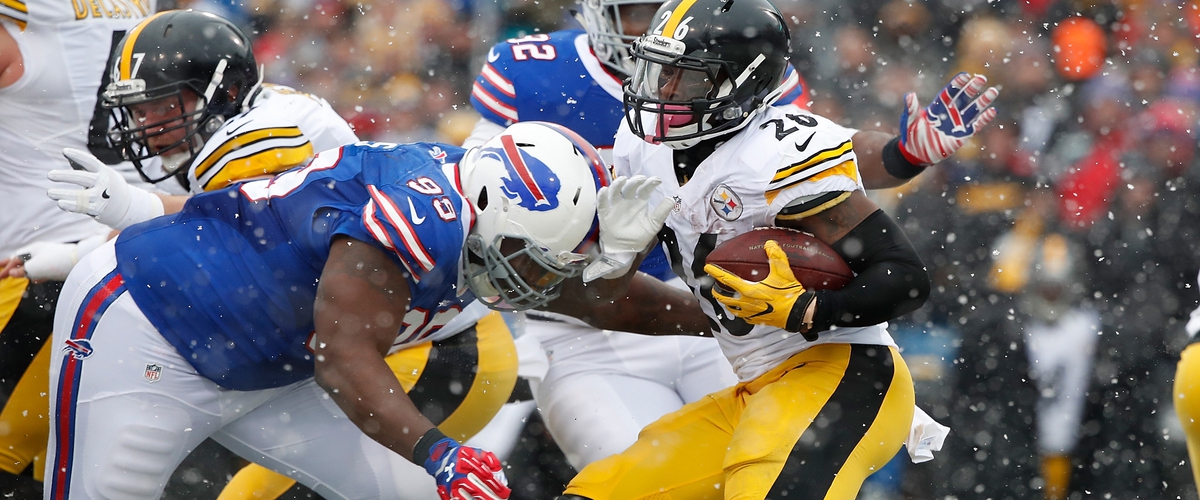 I'm not sure what to make of the Bills. Do they want to compete, are they rebuilding, stuck on the treadmill of mediocrity? No matter what, they haven't been doing a good job of collecting and managing talent. Outside of disgruntled star defensive tackle Marcell Dareus, there's not much to work with. Recommitting to quarterback Tyrod Taylor isn't necessarily a sound long term strategy. Rookies Tre'Davious White and Zay Jones are possibly Week One starters, but neither will be a star. Tackle Cordy Glenn is good but undeserving of the extremely large contract he signed last summer, linebacker Preston Brown has underwhelmed, and rookies Shaq Lawson and Reggie Ragland were not impressive and on injured reserve respectively last season. Cornerback Ronald Darby looks like a solid player, but the Bills need a lot more help before they can reasonably expect to end the longest active playoff drought in the NFL.
30. Detroit Lions
Key Young Players: RB Ameer Abdullah, LB Jarrad Davis, OT Taylor Decker, TE Eric Ebron, DE Kerry Hyder, WR Marvin Jones, RB Theo Riddick, CB Darius Slay, CB Teez Tabor, G Laken Tomlinson, T Rick Wagner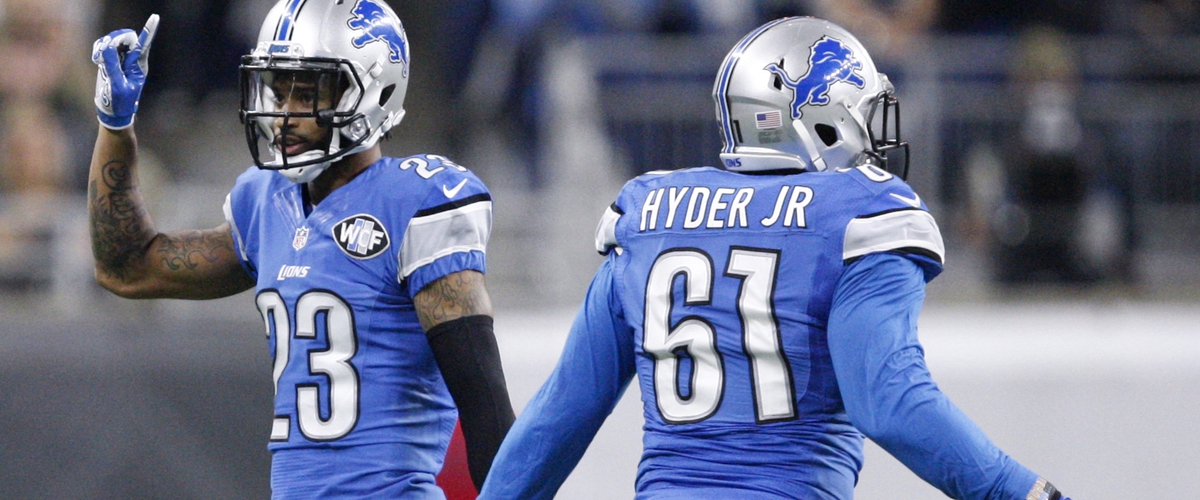 The Lions made the playoffs this past season, but don't expect that to be the norm from here on out, because the team's young core is not very strong yet. Receiver Marvin Jones, tight end Eric Ebron, and cornerback Darius Slay all performed at above average levels last season, but few of the other hyped talents have lived up to expectations. Running backs Ameer Abdullah and Theo Riddick spent much of the 2016 season hurt, and linemen Taylor Decker and Laken Tomlinson made up two-fifths of a below-average offensive line. Undrafted defensive end Kerry Hyder was a terrific find and looks like a great partner for Ezekiel Ansah, and Florida rookies Jarrad Davis and Teez Tabor could be good if they reach their respective potentials, but there's still lots of work ahead if the Lions want to stay afloat in an always competitive NFC North.
29. Baltimore Ravens
Key Young Players: LB Tyus Bowser, CB Marlon Humphrey, S Tony Jefferson, DT Timmy Jernigan, LB CJ Mosley, T Ronnie Stanley, K Justin Tucker, RB Terrance West, DT Tim Williams, DE Chris Wormley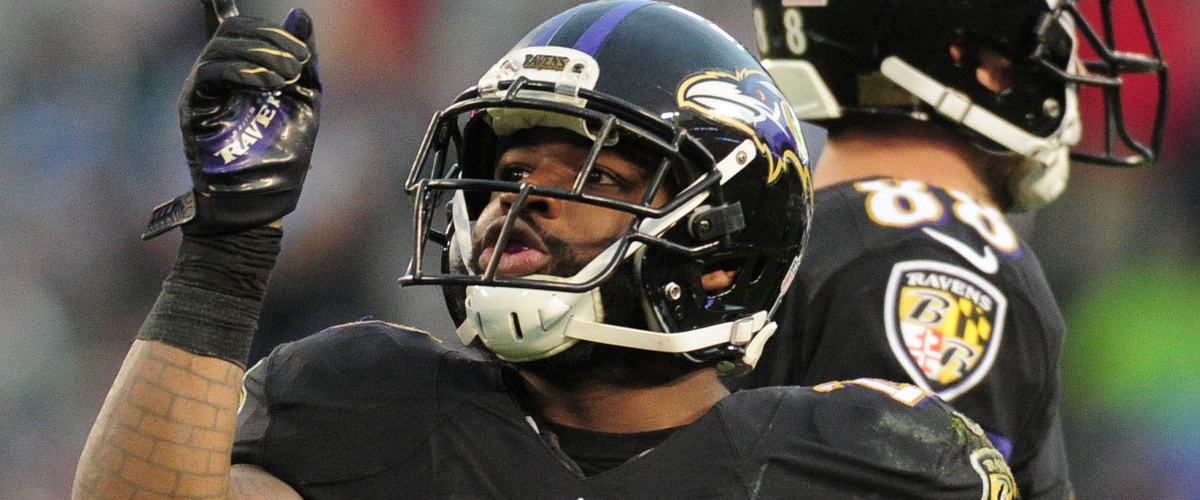 Based on the facts that I'm mentioning a kicker in this section and that few of these players are at skill positions, the Ravens should probably be ranked near last, but I trust Ozzie Newsome and John Harbaugh, so they get a slight bump. Ravens management did well to address team needs and culture fit in the offseason, drafting physical linebacker Tyus Bowser, picking up two starters from the tenacious Alabama defense in cornerback Marlon Humphrey and lineman Tim Williams, and snagging breakout starter Tony Jefferson from the Cardinals in free agency. In the way of returning assets, CJ Mosley is an up-and-coming linebacker who picked off four passes last year, and 2016 first-round pick Ronnie Stanley will do well as Joe Flacco's protector-in-chief over the next several years. And by the way, it's not like I just mentioned Tucker because he fits my age criteria: he's a Pro Bowl-level kicker, so he deserves his spot. Now, to find an elite QB…
28. New York Jets
Key Young Players: S Jamal Adams, T Kelvin Beachum, K Chandler Catanzaro, CB Morris Claiborne, LB Darron Lee, S Marcus Maye, DT Sheldon Richardson, DE Muhammad Wilkerson, DE Leonard Williams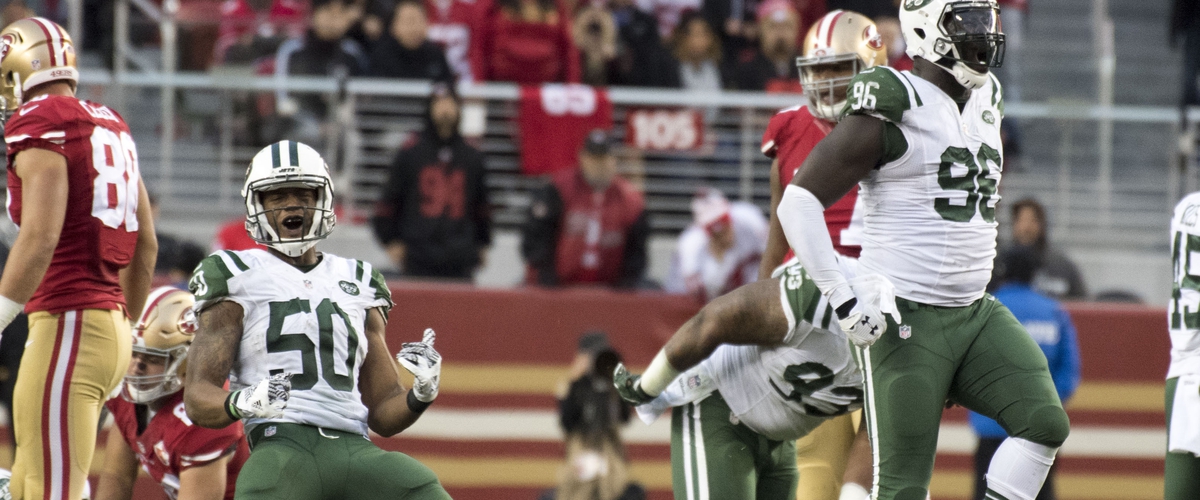 The Jets are perhaps the worst-constructed team in the NFL. Outside of the defensive line, which boasts some of the best players at their positions in the entire league, the team is almost wholly devoid of NFL-caliber talent outside of aging stars like Matt Forte and Eric Decker. Hence, the heavy emphasis on defense in the above list. Richardson, Wilkerson, and Williams are all All-Pro level talents, and Lee, despite having a disappointing rookie year (Pro Football Focus ranked him the worst rookie linebacker in the NFL), has only played 13 professional football games, so he can't be labeled a bust quite yet. The proven stars of Wilkerson and Richardson specifically and the smart draft of safety Jamal Adams place the Jets' young core above the teams already mentioned, but the sheer lack of talent (a kicker is one of their key players, for goodness sake) puts an inherent cap on this group's ceiling going forward.
27. Chicago Bears
Key Young Players: CB Prince Amukamara, LB Leonard Floyd, DT Eddie Goldman, DT Akiem Hicks, RB Jordan Howard, S Eddie Jackson, T Bobby Massie, TE Adam Shaheen, LB Danny Trevathan, QB Mitchell Trubisky, WR Kevin White, G Cody Whitehair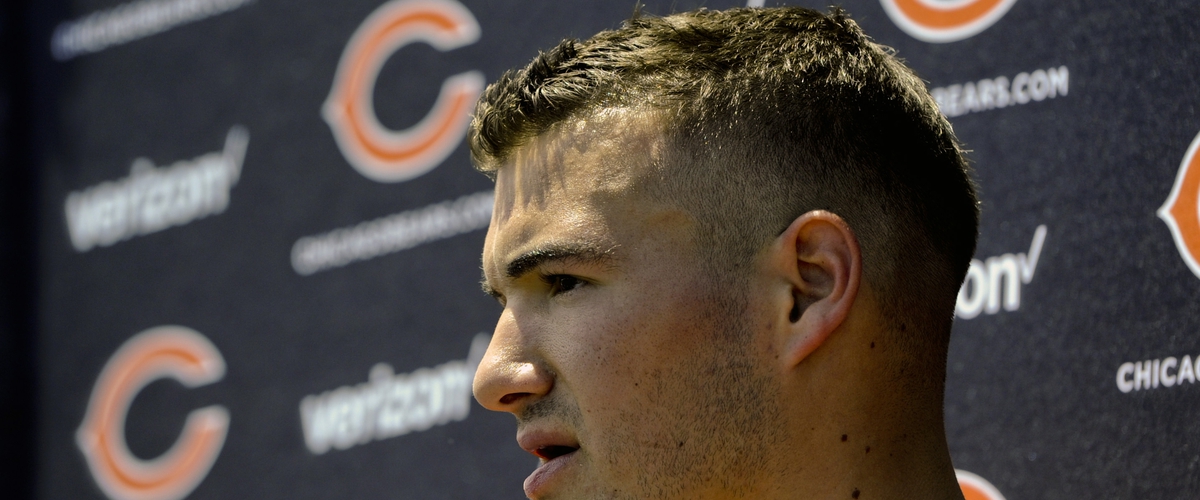 The Chicago Bears haven't ever officially tanked (as much as anyone "officially" tanks), but they've somehow assembled a half-decent young core amidst the ugliness of the past several seasons. Last year's fifth-round draft pick, Jordan Howard, trailed only Ezekiel Elliott in total rushing last year, and last year's first-round draft pick, Leonard Floyd, recorded seven sacks in just 12 games. Veteran defensive stalwarts like linemen Akiem Hicks and Eddie Goldman and former Super Bowl winning linebacker Danny Trevathan were also solid contributors when healthy. The 2017 draft may have been a step in the wrong direction, trading three first round picks for quarterback Mitchell Trubisky, who most agree was not worth that price, but the defense is almost set and pieces on the offense are in place for future success.
26. Washington
Key Young Players: DT Jonathan Allen, LB Ryan Anderson, LB Zach Brown, S Su'a Cravens, WR Jamison Crowder, RB Robert Kelley, CB Fabian Moreau, RB Semaje Perine, WR Terrelle Pryor, TE Jordan Reed, G Brandon Scherff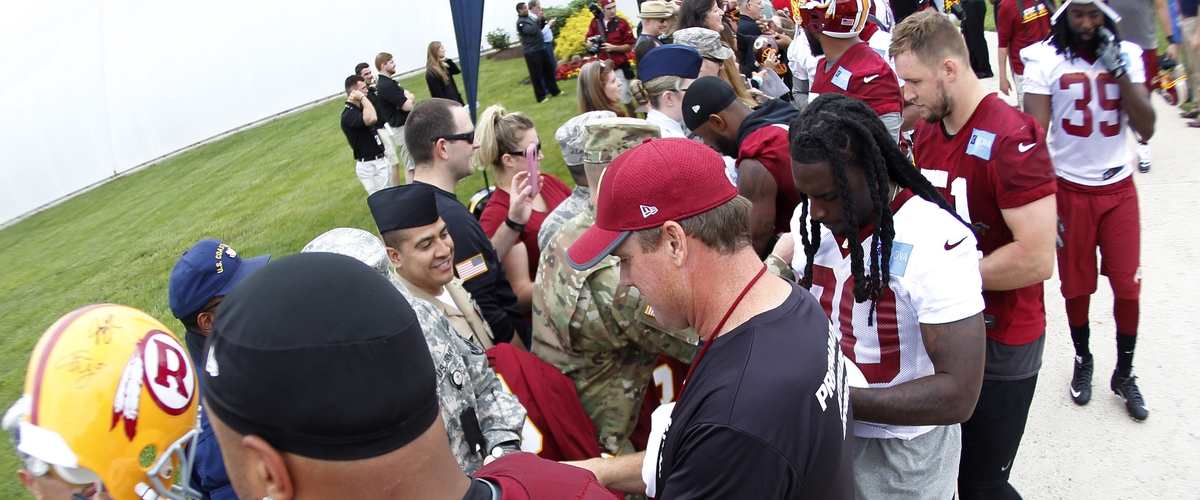 Washington lost some of its most important players this offseason, but drafted well and maintains a healthy roster of talent. The team boasts a top-flight collection of skill players, including tight end Jordan Reed, who when healthy is one of the best tight ends in football, running back Rob Kelley, who broke out in 2016 with six touchdowns, and wide receiver Jamison Crowder, who amassed 847 yards and seven scores last season. The defense of the future is also intriguing, headlined by tackle machine Mason Foster, safety-linebacker hybrid Su'a Cravens, and 2017 draftees Jonathan Allen, Ryan Anderson, and Fabian Moreau. Allen fell down the first round due to concerns about his arthritic shoulders, but he was considered a top-five talent by many, and has defense-changing potential if he hits for Washington. Like many of the teams ranked below them, Washington lacks a franchise-altering superstar, but its veteran presences keep them higher in these rankings.
25. Cleveland Browns
Key Young Players: G Joel Bitonio, WR Corey Coleman, LB Jamie Collins, RB Isaiah Crowell, DE Myles Garrett, LB Christian Kirksey, QB DeShone Kizer, TE David Njoku, DE Emmanuel Ogbah, S Jabril Peppers, DT Danny Shelton, G Kevin Zeitler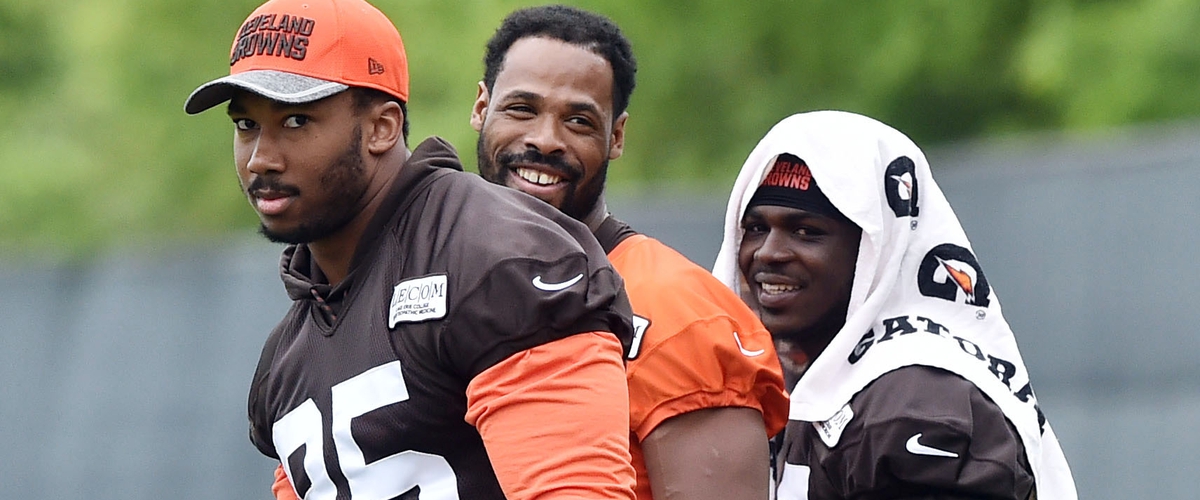 The Browns were an awful team last year, but they have young talent coming out of their ears, especially after this draft. Myles Garrett provides the defense with an All-Pro level talent for the next decade-, and teaming him with athletic freaks like Pro Bowler Jamie Collins and Jabril Peppers (if he ever settles on a position) will be extraordinarily entertaining. The offense is more worrisome because of the continuing chaos that are the skill positions, but the addition of Pro Bowler Kevin Zeitler to an already solid line makes for an excellent foundation. The Browns won't make the playoffs next season, but they are in a great position to do so over the next three to four years.
24. Los Angeles Rams
Key Young Players: WR Tavon Austin, S Mark Barron, DT Michael Brockers, DT Aaron Donald, TE Gerald Everett, QB Jared Goff, RB Todd Gurley, P Johnny Hekker, CB Trumaine Johnson, WR Cooper Kupp, LB Alec Ogletree, DE Robert Quinn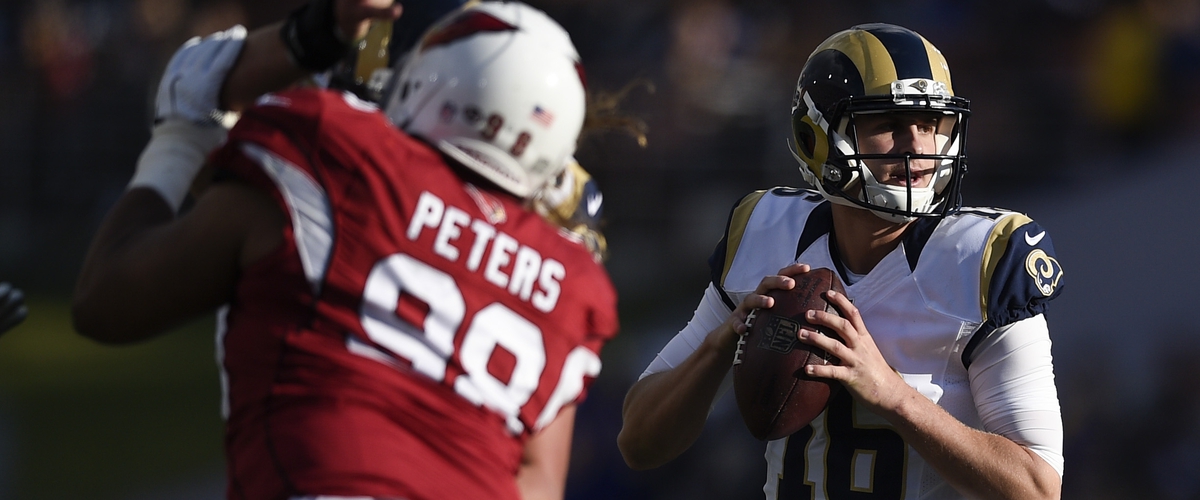 Yuck, the Rams. LA hasn't finished at or above .500 since 2006, and hasn't made the playoffs since 2004. However, they've still managed to find two superstar level talents in two-time All-Pro defensive tackle Aaron Donald and 2015 Offensive Rookie of the Year Todd Gurley, and boast several other above-average starters. End Robert Quinn has struggled the past two seasons, but has potential to return to the form that saw him record 45 sacks in his first four years in the league. Linebacker Alec Ogletree and defensive backs Mark Barron and Trumaine Johnson additionally provide incredible athleticism and football IQ to the back seven. This ranking would be higher if Jared Goff had shown anything exciting in his first season on the job, but if he turns it around, hopefully the Rams can overcome the chaos that has enveloped the franchise over the past decade.
23. Denver Broncos
Key Young Players: RB CJ Anderson, T Garrett Bolles, TE Jake Butt, CB Chris Harris Jr., LB Brandon Marshall, C Matt Paradis, LB Shane Ray, CB Bradley Roby, QB Trevor Siemian, DE DeMarcus Walker, DT Derek Wolfe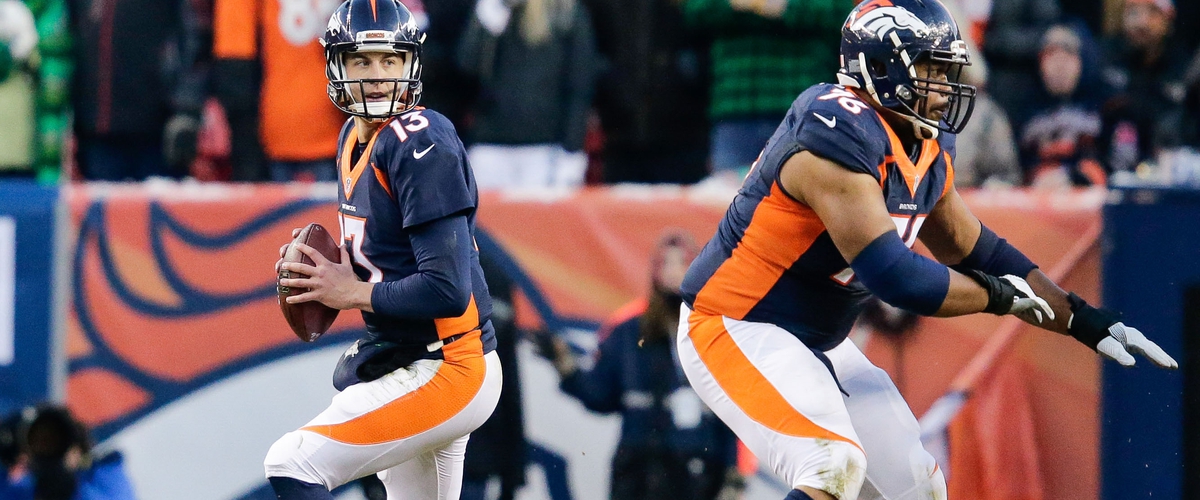 The Broncos are clearly much better than the 23rd best team in the league, but most of the players that make them better than the 23rd best team in the league (Von Miller, Demaryius Thomas, Aqib Talib, etc.) are 28 or older, hence the drastic difference between this article and real life. In fact, based on talent alone, this group probably should go even lower, but I had to set an inherent floor on a group who's seen more than half of its members play an integral part of a Super Bowl-winning team. CJ Anderson, Chris Harris Jr., and Derek Wolfe are great starters, possibly worthy of Pro Bowl appearances. Almost everybody else is either unproven or thoroughly average. All this being said, the Broncos are in win-now mode. If Tony Romo had signed with the Broncos this offseason, I might have picked them to win the Super Bowl, so this ranking is probably irrelevant for now.
22. Cincinnati Bengals
Key Young Players: RB Gio Bernard, LB Vontaze Burfict, TE Tyler Eifert, RB Jeremy Hill, S George Iloka, CB William Jackson III, CB Dre Kirkpatrick, DE Carl Lawson, LB Kevin Minter, T Cedric Ogbuehi, WR John Ross, LB Jordan Willis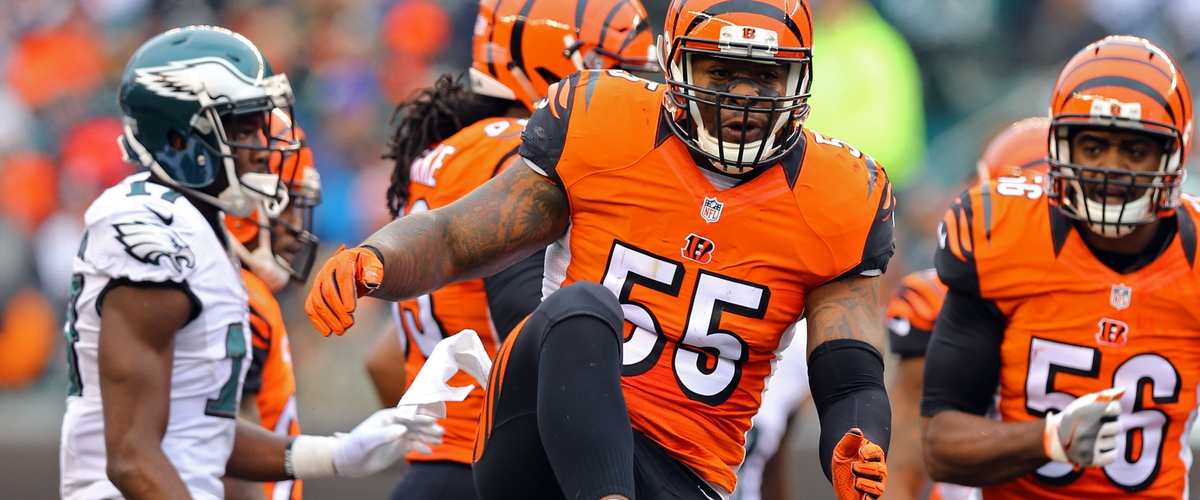 Like the Broncos, the Bengals' collection of young talent isn't proportional to the amount of overall talent on the team, but it is moreso than with the Broncos. Among the young guns in the Queen City are dynamic running back duo Gio Bernard and Jeremy Hill, legendarily fast receiver John Ross, and tight end Tyler Eifert, who's just one year removed from a 13-touchdown campaign. The defense is headlined by controversial and perhaps dangerous linebacker Vontaze Burfict, tenacious safety George Iloka, and inconsistent cornerback Dre Kirkpatrick. A whole lot to be comfortable with here, but not much worth excitement.
21. New Orleans Saints
Key Young Players: T Terron Armstead, CB Delvin Breaux, RB Mark Ingram, DE Cameron Jordan, RB Alvin Kamara, CB Marshon Lattimore, T Andrus Peat, T Ryan Ramczyk, DT Sheldon Rankins, WR Willie Snead, LB Manti Te'o, WR Michael Thomas, S Kenny Vaccaro, G Larry Warford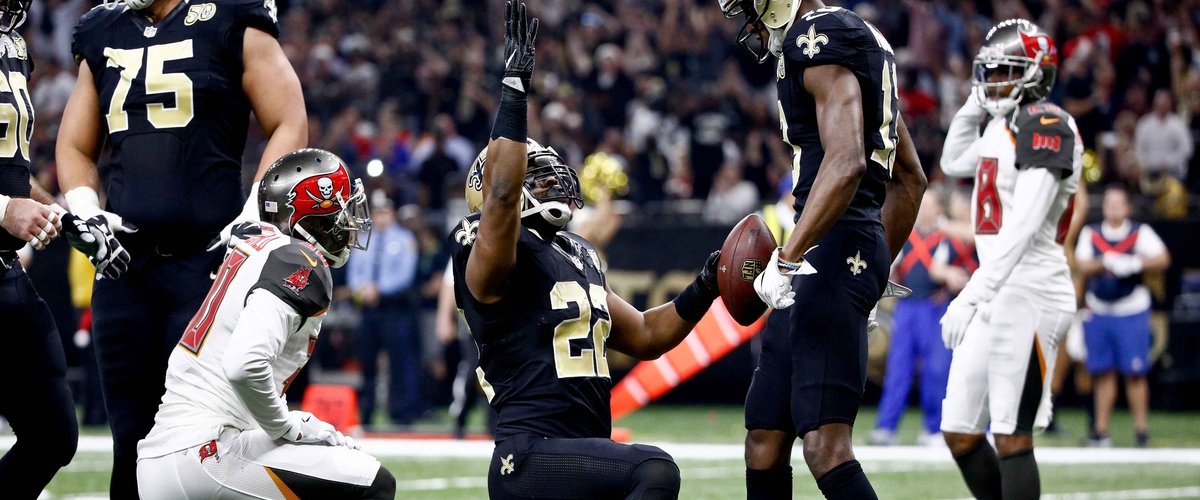 It's hard to tell how great the Saints' receivers are because of Drew Brees, but regardless, there's still plenty to like about their young talent. Mark Ingram and rookie Alvin Kamara make up two-thirds of a potentially lethal running attack with Emeritus All-Pro running back Adrian Peterson, the offensive line boasts depth at multiple positions, and the historically bad defense of recent seasons has made drastic improvements through the drafting of players like cornerback Marshon Lattimore and linemen Sheldon Rankins and Cam Jordan. There's no transcendent player among this group, which holds its ranking back slightly, but quantity counts almost as much as quality in these rankings, and there's plenty of both in the Big Easy.
20. Tennessee Titans
Key Young Players: DT Jurrell Casey, T Jack Conklin, S Johnathan Cyprien, WR Corey Davis, RB Derrick Henry, S Adoree Jackson, C Ben Jones, T Taylor Lewan, QB Marcus Mariota, WR Rishard Matthews, CB Logan Ryan, WR Tajae Sharpe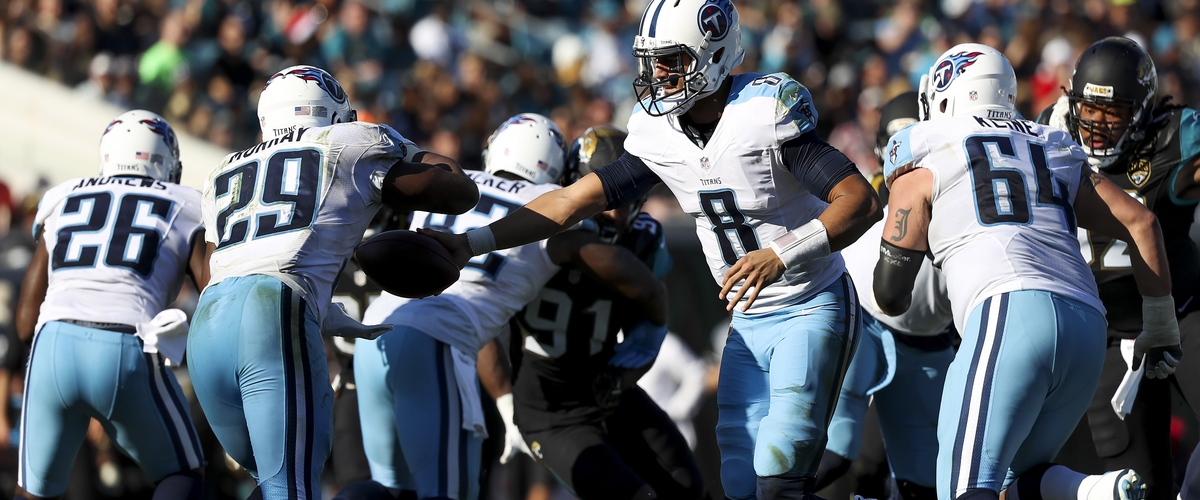 The sheer presence of a signal-caller on this list should be enough to rank the Titans higher, but of all the franchise QB's listed, Marcus Mariota is the one I'm the least confident about. Also, I'm not quite as high on the Titans as the football punditry seems to be, though I do recognize the team doesn't totally lack in high-end youth talent. On one hand, three of the players listed are above-average starting offensive linemen, and the defense, led by Pro Bowler Jurrell Casey and former Patriot Logan Ryan, is excellent. On the opposite side, Corey Davis might be a great receiver, but was a reach at the fifth pick when the team had more pressing needs. And no, neither Tajae Sharpe nor Rishard Matthews should be even a second receiver on a playoff contender. In the AFC South, a division where anything is possible, they might win 13 games, or they might win five, we'll find out in September.
19. Philadelphia Eagles
Key Young Players: LB Derek Barnett, LB Nigel Bradham, DT Fletcher Cox, CB Rasul Douglas, TE Zach Ertz, LB Jordan Hicks, WR Alshon Jeffery, T Lane Johnson, CB Sidney Jones, LB Mychal Kendricks, WR Jordan Matthews, S Rodney McLeod, G Chance Warmack, QB Carson Wentz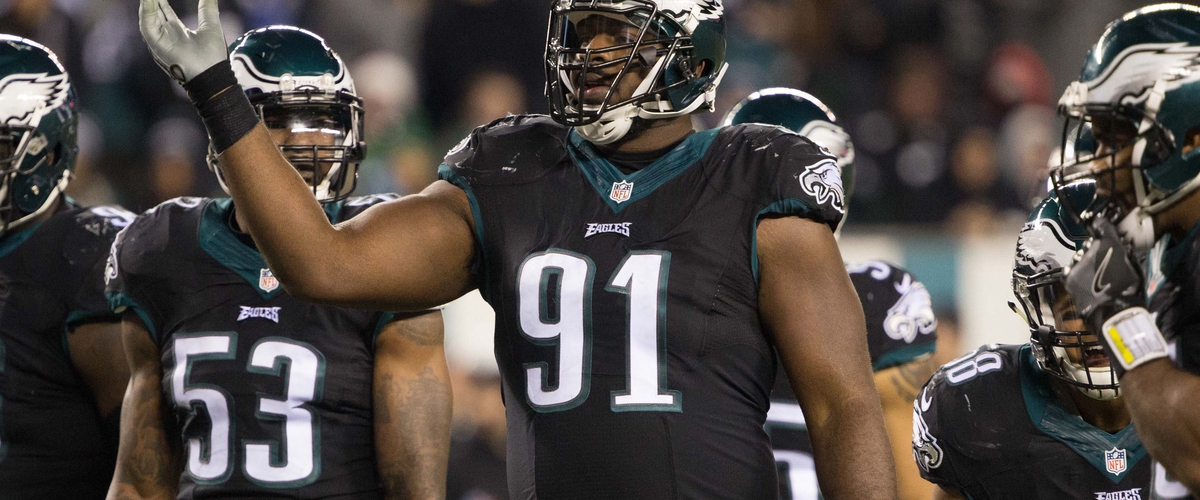 More than most teams mentioned so far, the Eagles have young talent spread relatively evenly throughout their roster. The (re)build starts with quarterback Carson Wentz, but the weapons at his disposal are nothing to sneeze at in Jordan Matthews, Zach Ertz, and the newly signed Alshon Jeffery. The other side of the ball sees quite an underrated group. Defensive tackle Fletcher Cox is well known, especially since he signed one of the biggest non-quarterback contracts in league history last offseason, but the linebacker duo of Nigel Bradham (two forced fumbles, 67 tackles), and Jordan Hicks (league-tying five interceptions, 11 passes defensed) broke out last season and deserves all the recognition their stats suggest. The notoriously negative Philadelphia fans might hate this team's process, but in time, the outcome might be almost as fruitful as the one happening at the Wells Fargo Arena.
18. Jacksonville Jaguars
Key Young Players: CB AJ Bouye, RB Leonard Fournette, DE Dante Fowler Jr., S Tashaun Gipson, WR Allen Hurns, LB Myles Jack, DT Malik Jackson, WR Marqise Lee, DE Yannick Ngakoue, CB Jalen Ramsey, WR Allen Robinson, T Cam Robinson, LB Telvin Smith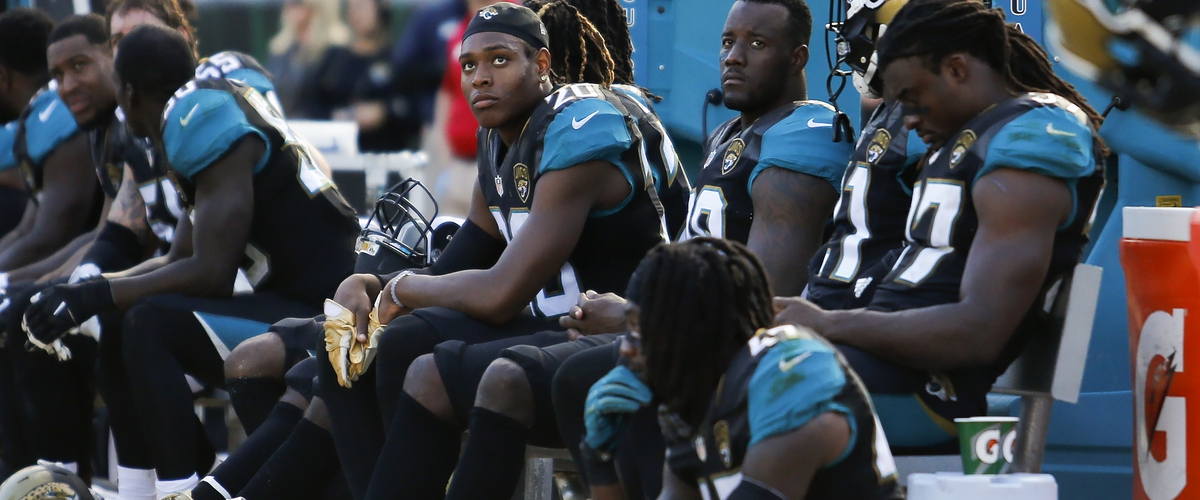 The Jacksonville Jaguars are the New York Knicks of the NFL: a dysfunctional franchise that, despite any amount of talent that comes through, rarely makes the playoffs. The team has dominated the offseason hype train since 2015 by signing veteran free agents like AJ Bouye and Malik Jackson and drafting college stars like Leonard Fournette and Jalen Ramsey. Combining those talents with the team's existing talent in wide receivers Allen Robinson and Allen Hurns, and 2014 draft pick Dante Fowler Jr., who spent his rookie season on IR, made progress seem almost inevitable. But alas, dysfunction won out, and the Jags won just three games in 2016. I have no reason to be optimistic, but at some point, sheer amount of talent must be enough to transcend a bad quarterback, and that's what I'm relying on with this high ranking.
17. Indianapolis Colts
Key Young Players: DE Henry Anderson, WR Phillip Dorsett, DT Johnathan Hankins, WR TY Hilton, S Malik Hooker, C Ryan Kelly, QB Andrew Luck, G Jack Mewhort, WR Donte Moncrief, CB Quincy Wilson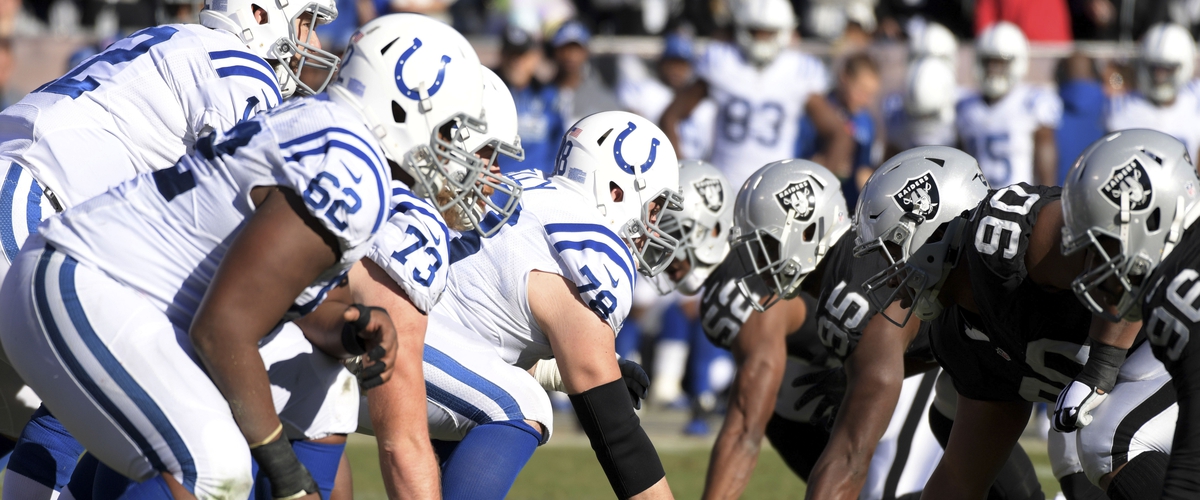 This ranking is based nearly entirely on the presence of Andrew Luck, whose generational skills have made this Colts team look significantly more competent than the players around him would suggest. Most of Indy's recent successful personnel moves have come in the receiving corps, where TY Hilton is a Pro Bowl-caliber talent, and Donte Moncrief and Phillip Dorsett add finesse and speed elements. Additionally, last year's first-round pick, center Ryan Kelly, was a rare smart selection, and he now looks to team with guard Jack Mewhort to form the basis of a very competent offensive line that will hopefully protect Luck for years to come. New GM Chris Ballard made significant improvements to the defense this offseason, signing run-stuffer Johnathan Hankins and drafting elite secondary talents in Malik Hooker and Quincy Wilson, but it still has a long way to go, hindering the team's potential to contend for a Super Bowl soon.
The second half of these rankings, between 16 and 1, will hopefully be out soon, but in the meantime, leave your comments below!