Detroit Lions 2017 Schedule Breakdown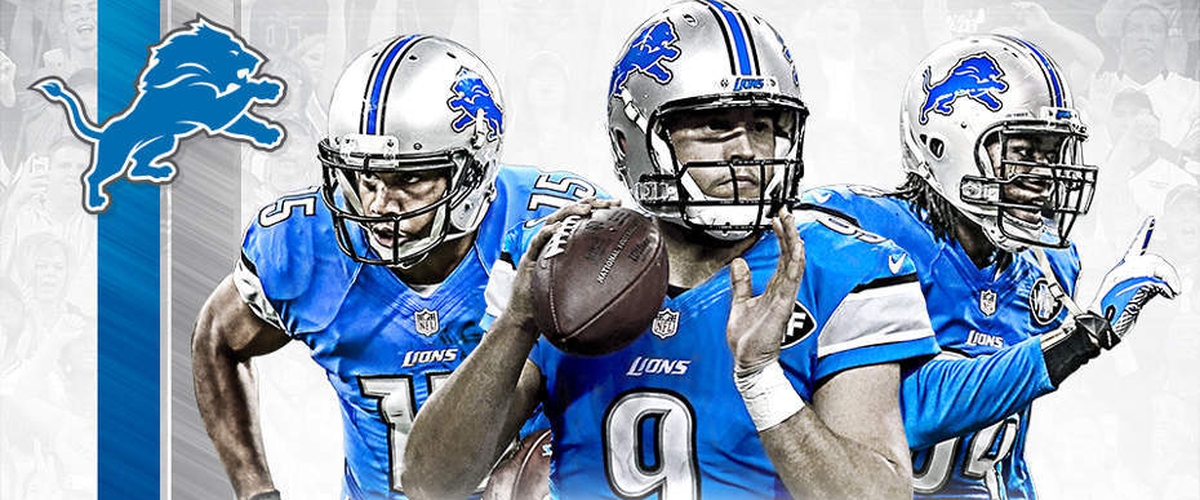 It's been close to 3 months since we all last watched a football game, and it wont be another 3 months till we get to watch another one. But that doesn't mean we cant take a shot and predict what the Lions 2017 season could look like. So, down below is my personal predictions on how the Lions 2017 season could look!
Week 1: Sun, Sep 10 vs. Arizona Cardinals (1:00 PM EST)
The Cardinals may have finished the season at 7-8-1 last year, but don't let the record fool you. The cardinals have the capability to be a good team, a very good team. In my opinion David Johnson is the best RB in the game and he might be to much for the Lions to handle on defense. Not to mention the other offensive weapons of John Brown, Larry Fitzgerald, T.J. Logan, and Andre Ellington. The Cardinals offense might be a little much for the Lions to handle this early in the season. This game will be close, and maybe the lions Offense will keep them in the game long enough for Stafford to do his 4th quarter heroics. All in all I could defenitley see the Lions starting off with a loss week 1 of the 2017 season.
Final Prediction: Cardinals 24 Lions 21
Week 2: Mon, Sep 18 @ New York Giants (8:30 PM EST)
When I hear the words "prime time" as a Lions fan I cringe. Not because I don't enjoy watching the games, its because since 2006 the lions are 2-6 when playing in prime time games. Although one of those wins did come against the Giants in a MNF game in 2014, the lions have still been historically bad when it comes to prime time games. That being said, the giants biggest strength probably has to be their WR's. In order to win this game the Lions secondary needs to be stout, and with a long week to practice I think the lions can at least limit the giants offense. If the lions can limit the giants offense I trust our offense to score just enough points to get us this win. These first three games will be crucial for the lions to at least take one of them and avoid going 0-3 at the beginning of the year.
Final Prediction: Lions 19 Giants 17
Week 3: Sun, Sep 24 vs. Atlanta Falcons (1:00 PM EST)
This is obviously going to be a hard game to win. Playing the defending NFC champs will not be easy. I will say however, Stafford and Ryan are as close to the same QB as you can get. It's gonna be a fun game to watch. However I think this game will be to much for the Lions to handle, especially after a short week of practice. Falcons take this one easily.
Final Prediction: Falcons 30 Lions 17
Week 4: Sun, Oct 1 @ Minnesota Vikings (1:00 PM EST)
The Lions beat the Vikings twice last year but neither win was easy. Then again when was a win easy for the lions last year? Anyways, I don't think the Vikings got significantly better if at all any better. Their defense might be good but as long as Bradford is QB I don't see the vikings being able to win many games. These two games that the Vikings play the Lions will probably be close but I think the Lions take the first one.
Final Prediction: Lions 23 Vikings 17
Week 5: Sun, Oct 8 vs. Carolina Panthers (1:00 PM EST)
Don't sleep on the panthers. Just like the cardinals they had an off year last year but are capable of winning big games. The panthers picked up some impressive new young talent in the off season and that will be hard for the lions defense to stop. If the defense can keep Cam Newton in check the lions should be able to walk away with a win at home.
Final Prediction: Lions 28 Panthers 21
Week 6: Sun, Oct 15 @ New Orleans Saints (1:00 PM EST)
One of the only sure fire, dominant performances the Lions had in 2016 was against the saints. I don't think the saints significantly improved this off season so I could see the Lions winning this game. Matthew Stafford should be able to carve up the Saints secondary even with Lattimore now on the team. This game looks to be a match of the gunslingers and be an offensive showcase.
Final Prediction: Lions 35 Saints 30
Week 7: Bye
So far in this prediction the lions are 4-2 by the bye week. That may be a little generous for them but it can be accomplished. The lions should also be thankful they got a bye week towards the middle of the season. Believe it or not it really helps a team! The first half of the season for the Lions is rough, there's no denying it. They have plenty of 50/50 games that could go either way. So i'm hoping the lions can at least start the season off 3-3. Because after the bye week we have two really tough games but then the schedule begins to get a little easier.
Week 8: Sun, Oct 29 vs. Pittsburgh Steelers (8:30 PM EST)
This game will be fun to watch but I don't see the Lions coming away with a win against the steelers in prime time. The steelers are just to good and to use to the spotlight, unlike the lions who rarely ever get blessed with Sunday night football games. We do have a full two weeks to rest up for this game but I still think the steelers beet us pretty easily.
Final Prediction: Steelers 28 Lions 10
Week 9: Mon, Nov 6 @ Green Bay Packers (8:30 PM EST)
Two prime time games in a row against two very good football teams. These two games are an incredibly hard way to start off the second half of the season. When predicting what the Lions season could look like I always split the games between the packers and lions. This game seems like it's an obvious packers win. It will be close but it's tough to win at Lambeau let alone in a prime time game. The packers take this one.
Final Prediction: Packers 23 Lions 20
Week 10: Sun, Nov 12 vs Cleveland Browns (1:00 PM EST)
Weeks 8 and 9 will be tough for the lions but week 10 is where the season turns around. At this point the lions are at 4-4 in this particular predictions but easily could be at 3-5 or even 2-6. But have no fear this is where the season turns around. It starts with the browns at home. The lions outmatch the browns at almost every position. This is an easy win. Hopefully.
Final Prediction: Lions 27 Browns 18
Week 11: Sun, Nov 19 @ Chicago Bears (1:00 PM EST)
This game might be even easier then the Browns. The bears are a joke and even some of their fans have begun to think this way as well. We swept them last year and we have continued to be dominant against them the past couple years. This should be another easy win and could end up giving us some momentum going into the back end of the season. Like the browns I don't see a single position that the bears outmatch us in. Lions win.
Final Prediction: Lions 30 Bears 17
Week 12: Thur, Nov 23 vs Minnesota Vikings (12:30 PM EST)
A very short week for the lions who have to go out and do their regular Thanksgiving routine. This game is very winnable for the Lions and should be a close game. However this game is a divisional match and could go to either team. I think by now the Vikings will have figured what they are about and actually be a somewhat tough team to handle. This is another 50/50 game for the lions and since I gave the first win to the Lions a split between the two teams seems more than reasonable.
Final Predictions Vikings 21 Lions 20
Week 13: Sun, Dec 3 @ Baltimore Ravens (1:00 PM EST)
The ravens are a middle of the pack team and if the Lions want to prove that they can win against "good" teams, this ravens game is a must win. The lions can win this game but it will be hard traveling to Baltimore. The lions probably will get caught up in another close game but the long week of preparation should come in handy. Stafford will will the lions to a win against the ravens.
Final Prediction: Lions 23 Ravens 20
Week 14: Sun, Dec 10 @ Tampa Bay Buccaneers (1:00 PM EST)
This is yet another 50/50 game for the Lions. If the Lions wanna prove they can compete they need to win the majority of their 50/50 games during the season. That being said Tampa Bay is a very good team and only has gotten better this off season. This team will be a surprise competitor in the playoffs. Along with that, this game should be an evenly matched game but the bucs may have a slight edge.
Final Prediction: Buccaneers 24 Lions 19
Week 15: Sat, Dec 16 vs. Chicago Bears (4:30 PM EST)
The season is starting to wind down and the Lions are starting to find themselves in must win game situations. This is one of them. We should be able to handle the Bears with no trouble but at this time of the season any team can be a struggle. However, this year I think the Lions do the opposite of what they did last year. Instead of backing into the playoffs I expect them to climb their way back into contention after falling out of contention in the middle of the season. The momentum will start to pick up during this game for the lions.
Final Prediction: Lions 27 Bears 13
Week 16: Sun, Dec 24 @ Cincinnati Bengals (1:00 PM EST)
Going into week 16 the Lions will be completely aware of the ramifications that this game could have. This game might end up being a must win game, but also a fairly easy game. I struggle to see what the Bengals have been trying to do with their team and if we can shut down A.J. Green I don't see a reason we shouldn't be able to win this game. Maybe Marvin Jones can stick a good game on his former teammates as well.
Final Prediction: Lions 23 Bengals 10
Week 17: Sun, Dec 31 vs. Green Bay Packers (1:00 PM EST)
This game looks like it will be the exact type of situation as we had last year. $10 says this game is for the NFC North Title and gets flexed to prime time. If that's the case I could see the Lions loosing again. However this game should be a toss up and could go any which way for either team. I'm going to give the Lions a win in this game but if i'm being completely honest I have no clue what could happen.
Final Prediction: Lions 30 Packers 27
Final Thoughts:
This schedule looks like it could be tough for the Lions. Then again it also looks like there's a chance it could be easy for them. If the lions wanna make the playoffs they need to win the 50/50 games on their schedule (Games like Packers, Vikings, Saints, Panthers, Bucs, Bengals). Their whole schedule looks like each game could end a million different ways! That being said, this coming season should be fun and I think it's fair to expect another playoff appearance for the lions. Hopefully.
Final Prediction: Lions go 10-6