My Top Games of the Weekend
10) ARIZONA (5-5 OVERALL; 4-3 PAC-12) AT #8 WASHINGTON STATE (9-1 OVERALL; 6-1 PAC-12) - 7:30PM PT/ 10:30PM ET [ESPN]
Washington State and/or Arizona have an opportunity to win their respective division with this game and next week's rivalry game. Washington State's win means next week's North division title game in the Apple Cup. Arizona's win keeps them alive in a three-way South division race with Arizona State and Utah. This is a potential upset game since Arizona won two straight over Oregon and Colorado. They also upset Washington State last year.
9) UL MONROE (6-4 OVERALL; 4-2 SUN BELT) AT ARKANSAS STATE (6-4 OVERALL; 3-3 SUN BELT) – 12PM PT/ 3PM ET [ESPN+]
UL Monroe won six games for the seventh time in five decades. But in the Sun Belt, you must win seven games to be bowl-eligible by FBS standards. Their win over Arkansas State will end their 8-game skid against them and send the Warharks bowling for the second time in program history.
8) BUFFALO (9-1 OVERALL; 6-0 MAC) AT OHIO (6-4 OVERALL; 4-2 MAC) – 4PM PT/ 7PM ET [ESPN 2 ON WEDNESDAY]
Buffalo could have the best season in their program history. Winning nine games is already their best in program history. Since 2010, the home team has won this matchup. This is Buffalo's last true road game of the season and are on pace for an 11-win season for the first time in their program history. That win will also clinch them as East champs and appear in the conference championship for the first time in a decade.
7) TULANE (5-5 OVERALL; 4-2 AAC) AT HOUSTON (7-3 OVERALL; 4-2 AAC) – 5PM PT/ 8PM ET [ESPN ON THURSDAY]
Tulane lost 11 of 13 games on the road dating back to October 22, 2016. Since October 27th of now, they won two straight road games, including an upset at South Florida. They play at Houston to try and upset them and clinch a bowl berth for the first time since 2013. Just to note, Tulane upset Houston last year.
6) #16 IOWA STATE (6-3 OVERALL; 5-2 BIG 12) AT #15 TEXAS (7-3 OVERALL; 5-2 BIG 12) – 5PM PT/ 8PM ET [LONGHORN NETWORK]
This will be a tough, physical game for both teams, and they're also equal on most levels. They both are still alive for the Big 12 title appearance. Iowa State upset West Virginia while Texas upset Oklahoma. They both also lost to the other opponent they played too and are the unfortunates with two Big 12 losses. The winner stays alive for now while the loser is eliminated from the Big 12 title race.
5) USF (7-3 OVERALL; 3-3 AAC) AT TEMPLE (6-4 OVERALL; 5-1 AAC) – 9AM PT/ 12PM ET [ESPNNEWS]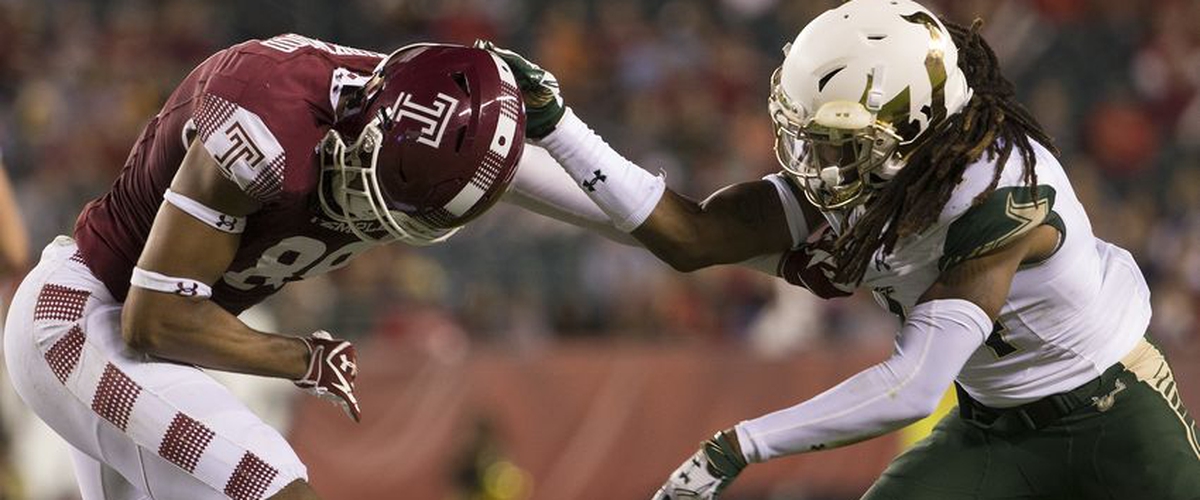 Temple came on strong since their first two losses, but all their games were competitive. Upsetting ranked Cincinnati, competing with UCF to the end, and defeating Houston on the road made them a team that nobody wants to play against. Surprisingly, they're still in the running for the East division unless UCF wins this weekend. Temple can only hope that Cincinnati upsets UCF so Temple can stay alive for the division title.
4) SAN DIEGO STATE (7-3 OVERALL; 4-2 MWC) AT FRESNO STATE (8-2 OVERALL; 5-1 MWC) – 7:30PM PT/ 10:30PM ET [CBS SPORTS NETWORK]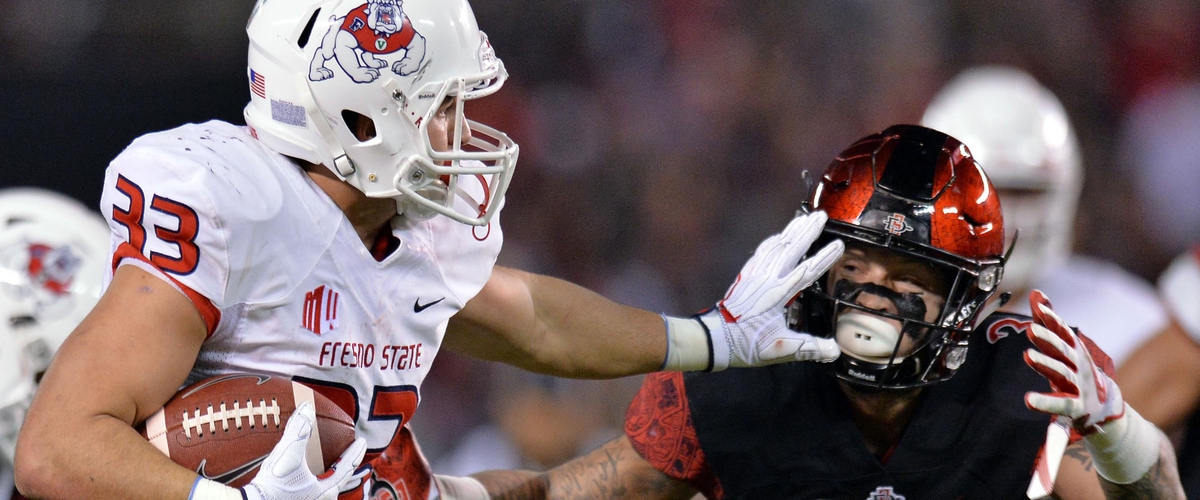 San Diego State is barely alive for the West Division, but they need a win and some help. Fresno State's win makes them West Division champs. Pretty simple and straight to the point.
3) #9 WEST VIRGINIA (8-1 OVERALL; 6-1 BIG 12) AT OKLAHOMA STATE (5-5 OVERALL; 2-5 BIG 12) – 12:30PM PT/ 3:30PM ET [ABC]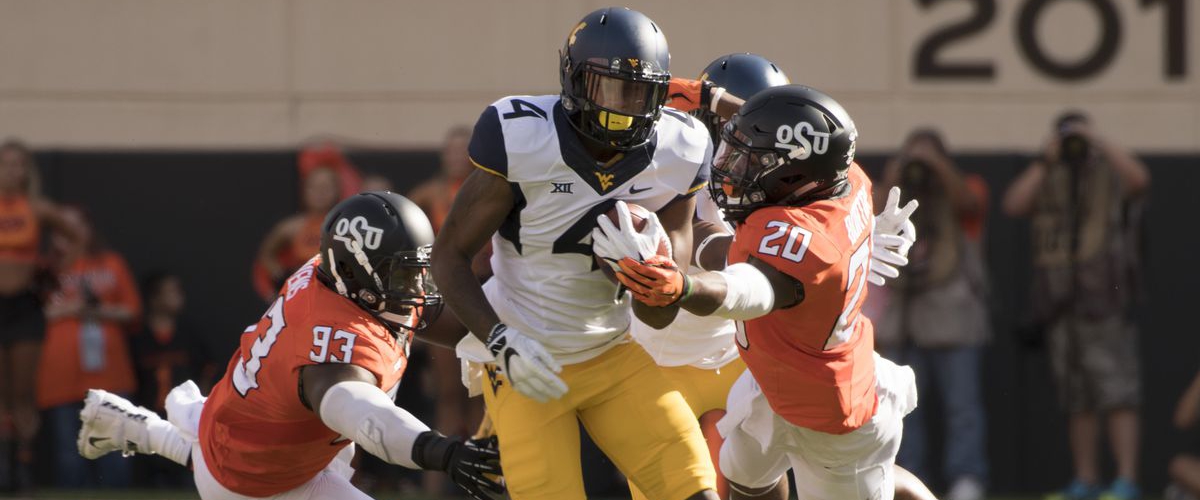 Consider this a trap game in my Top 10. West Virginia is regaining momentum, but they haven't won in the state of Oklahoma in three seasons and have yet to beat both Oklahoma State and Oklahoma in the same season. I talked about this in my underrated teams post for West Virginia. For them to win the Big 12, they must succeed over the Oklahoma teams.
2) #24 CINCINNATI (9-1 OVERALL; 5-1 AAC) AT #11 UCF (9-0 OVERALL; 6-0 AAC) – 5PM PT/ 8PM ET [ABC]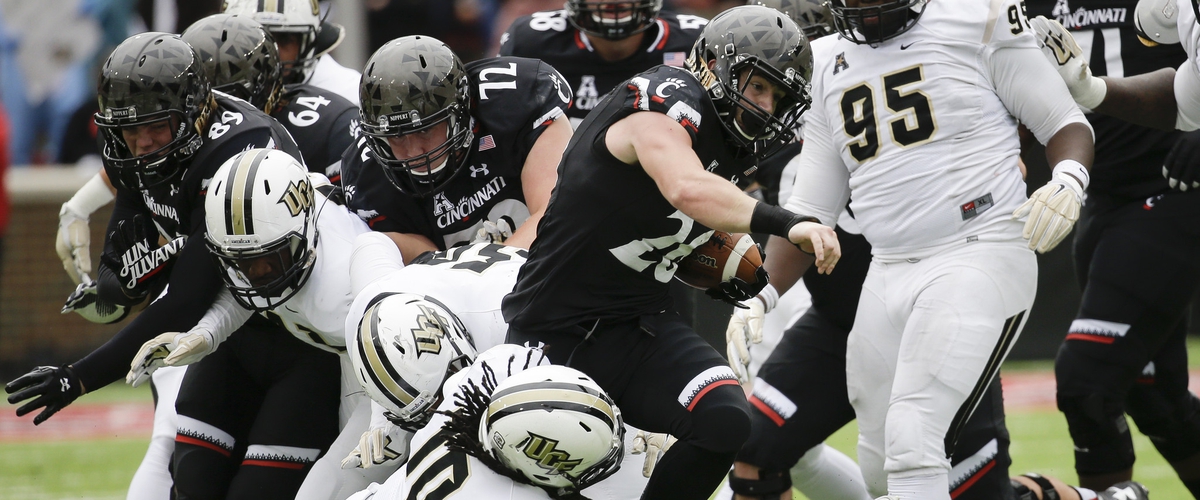 It's probably UCF's toughest defensive opponent of the season. Cincinnati and UCF both played Temple, but UCF won that matchup and have a chance to win the East Division for the 2nd straight season. Cincy's defense must slow down UCF if they want a huge road upset and an East title opportunity.
1) #12 SYRACUSE (8-2 OVERALL) VS. #3 NOTRE DAME (10-0 OVERALL) – 11:30AM PT/ 2:30PM ET [NBC]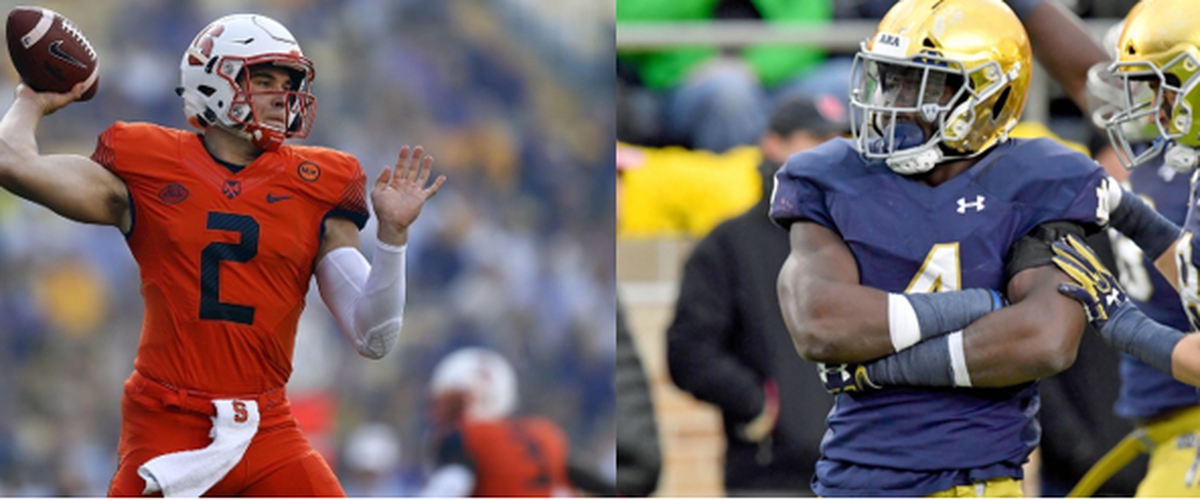 Ok, let's be real. I see this game as an opportunity for Syracuse. How? A huge upset win at Notre Dame brings them into the playoff conversation. No…REALLY? Yes, but they need a massive amount of chaos to happen, and Clemson and Alabama must win out to keep at least the fourth spot vacant. Notre Dame's win is an additional resume to keep them secure for a playoff spot.
UNDERRATED TEAM RESULTS AFTER WEEK 11: 133-77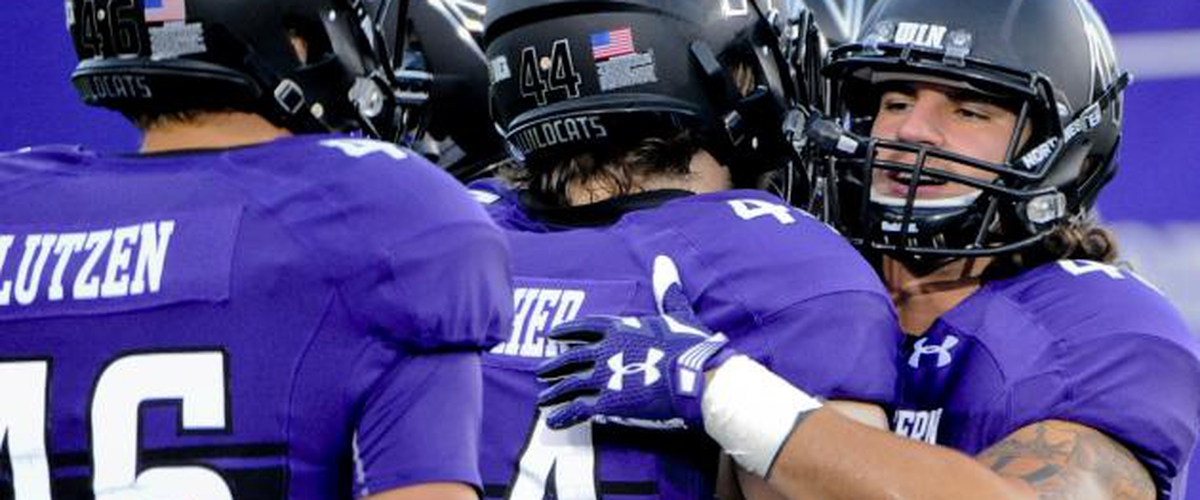 ACC – 2-0
AAC- 2-0
BIG 12 – 2-0
BIG TEN – 1-1
C-USA – 2-0
INDEPENDENT – 0-1
MAC – 2-0
MWC – 2-0
PAC-12 – 0-1
SEC – 1-1
SUN BELT – 2-0
GOOD WIN: TEMPLE, NORTHWESTERN, TEXAS, NORTHERN ILLINOIS, UNLV, BOISE STATE
BAD LOSS: MICHIGAN STATE, UMASS